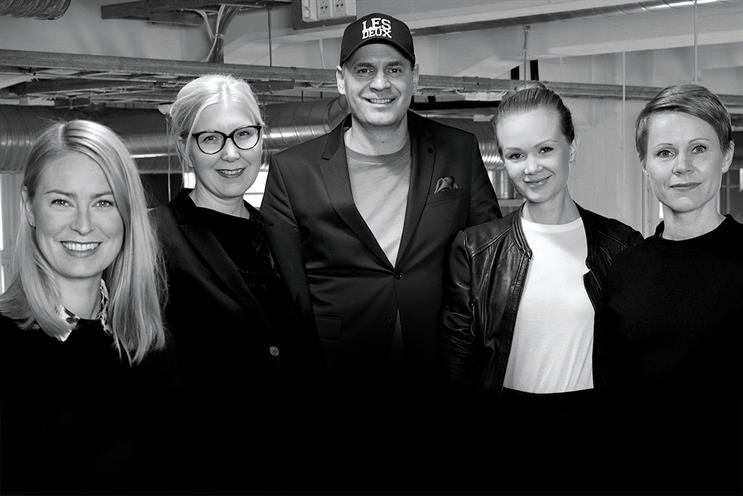 Brands have lost control. Ten or 15 years ago, advertisers could use only a handful of channels to guide people to purchase; now there's an explosion of choice and customers are far more empowered, so reach needs to be reinvented.
This is fantastic news, because it forces brands to better understand their customers' lives and behaviour.
That's why we place customer-centricity at the heart of our work, which is still fundamentally creative but encompasses the entire customer journey. We understand that being customer-obsessive adds value and is the only way that businesses can succeed in this new era.
A new world order requires new success metrics. Businesses should no longer be judged on revenue or market share, but by how much they maximise customer value. We've built a model with Aalto University in Finland to help brands understand and track their customer-centricity DNA.
Lasting change and value
We have identified 35 points that companies can action to become customer-centric, such as developing marketing as service, devising 'wow' experiences, and bringing customers into the heart of the organisation. Although many brands want to make this kind of transformation, it's a big challenge that needs to be led by top management, who themselves may not understand the scope of what being customer-centric actually means.
For example, it's not enough to track customer data – it needs to be implemented, and decisions should be based on the learnings. We help brands create a customer-centric strategy and tools to implement it, as well as enable lasting change through leadership and culture, to continually create customer value.
The upside to adopting this approach is to equip businesses with a greater ability to target their customers with more relevant services, products and messages at each stage of the customer journey.
Long before a person buys a product or sees an ad, we have already started to build an experience in the minds of the audience that we want to attract.
Take our work with Kesko, a big Finnish retailer with several sub-brands. As its strategic customer-centricity partner, we truly understand the buying behaviour of each customer segment. This means we devise brand strategies that deliver value for the customers as well as create campaigns and always-on content that speaks to each segment individually, engaging them at an emotional and rational level.
The resulting business success, quality of product, service development and increased customer loyalty is why I believe all companies should be not only customer-centric, but also customer-obsessive. Naturally, never forgetting the importance of great creativity to tell their story.
At a glance...
• Founded 1991
• Principals Eka Ruola, CEO and ECD, hasan & partners group; Ami Hasan, chairman, hasan & partners group; Panu Nordlund, CEO, hasan & partners; Anna-Riikka Hovi, CEO, Frankly Partners; Ann Ystén, CEO, Perfect Fools; Päivi Holmqvist, CEO, hasan communications; Karri Jalkanen, CEO, hasan éditions; Niko Waaralinna, CEO, Raw & Land; Jordan Warren, CEO, TBD
• Staff 190
• Locations Helsinki, Stockholm, San Francisco
Q+A
What's the best work you've seen in the past 12 months?
Nike's "Dream Crazy". This is how you drive a purpose. A strong cultural tension tied beautifully to the very core of the brand essence. A big sack of energy for the haters, even bigger for the ones who love.

What's the best application of Voice you've heard?
"OK Google" – Google Home.

What will make the biggest impact on your agency this year?
Customer-centricity in the very core of everything. How can agencies keep great people? By fostering a great creative culture.
---
Eka Ruola is CEO and ECD at hasan & partners group