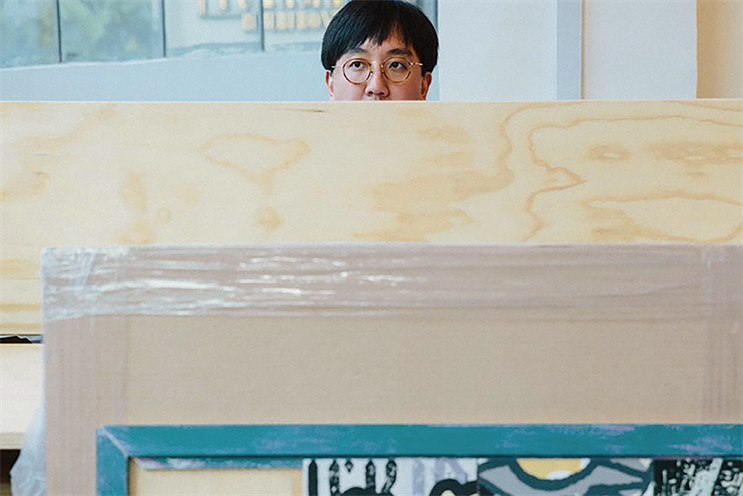 I had the peculiar luck of being in New York the night the US voted for Trump. Watching the elections unfold live from a local, pro-Democrat comedy club across the street from my hotel, and waking up to the aftermath of the morning after, will remain in my memory for a long time to come.
"He's just so obvious…" sneered a teenage girl as she stood outside an electronics store and gazed at the live telecast of Trump's acceptance victory speech.
While Democrats and the rest of the world continued to berate Americans for their choice of president in 2016, the election and many of the events that rattled our worlds last year reminded us of the importance of being loud, single-minded and, especially, in these times – obvious.
Obviously Asian
From as young as I can remember, I have been told that the road less travelled is better. That the obvious choice is likely to be the wrong choice. You should listen harder, or squint if you want to find greatness.
Throughout most of Asia, whether you are in Japan, Singapore or Thailand, the concept of face value
is drummed in at various degrees depending on how traditional your upbringing was. In short, you are not allowed to say, state or express the obvious. Often, it is rude or disrespectful.
And I am by no means advocating introversion. I am, however, addressing a broad perception that most of the world has about how people in Asia communicate, whether in advertising, art, music, food or normal everyday life.
This uniquely Asian imperative of observing the importance of face value is amplified a few million times into traditional modes of communication such as how a radio talk show is written or even
how television ads are scripted here in Asia. You can understand the importance most Asians place on being intuitively understood.
In our work, this equates to outsmarting and speaking from a deep understanding of our audience as opposed to shouting and outspending the competition.
Obviously secret
Quite clearly in our name, The Secret Little Agency, and in the DNA of our brand, the need to be secret, not obvious, remains – now more than ever – a relevant part of who we are as an agency.
Despite being named Agency of the Year multiple times by Campaign Asia, very few people here in Asia actually know our agency by name, let alone the people within the agency (myself included).
A mandate to "celebrate our ideas, not our people" is drummed into everybody who joins us and we
try to find like-minded clients who are ultimately keen to discuss, improve and celebrate the idea,
not the person.
Obviously effective
We relentlessly pursue a more creative outcome because we believe it is more effective.
All of our clients share the same ambition to break the internet, break new ground or just break something. Not frivolously, but out of an obvious necessity to improve their businesses and the profitability of their companies.
This obvious correlation between creativity and effectiveness has been the driving force behind some of our best work to date for brands such as Nestlé, Netflix and The Economic Development Board of Singapore, where we see the most creative campaigns and experiences delivering the most effective results.
Our campaigns, their effects, the message, the results – those are the obvious things. The agency and people behind it? Never.
In plain sight
Who will be more of a competitive threat to you in future – WPP or IBM?
WPP.
Virtual reality – game-changer or overhyped?
Overhyped until it is made more accessible to everyone.
Are independent agencies at a greater risk than networks from global political shifts?
No, it is all the same, especially if you're doing work on a global basis. If your ideas permeate global culture in one way or another, what changes?
The best work of the past year (not your own) is...
Rainbow Assembly by Olafur Eliasson has the range of both kids and senior citizens running in circles, touching, feeling, dancing in and out of this fog-like curtain that creates the feeling of being in a rainbow. It transcends age, gender and even physical mobility in its ability to really connect, engage and put a big smile on everyone's face.
At a glance
Founded: 2007
Principals: Eunice Tan, partner, strategy and development; Mavis Neo, creative partner; Hanyi Lee, chief creative officer; Nicholas Ye, executive creative director; Kris Kam, managing partner; Chiewling Tan, group director of operations; Julia Wei, general manager; Krystie Koh, operations and productions director
Staff: 55
Locations: Singapore, Shanghai
---
Nicholas Ye is executive creative director at The Secret Little Agency