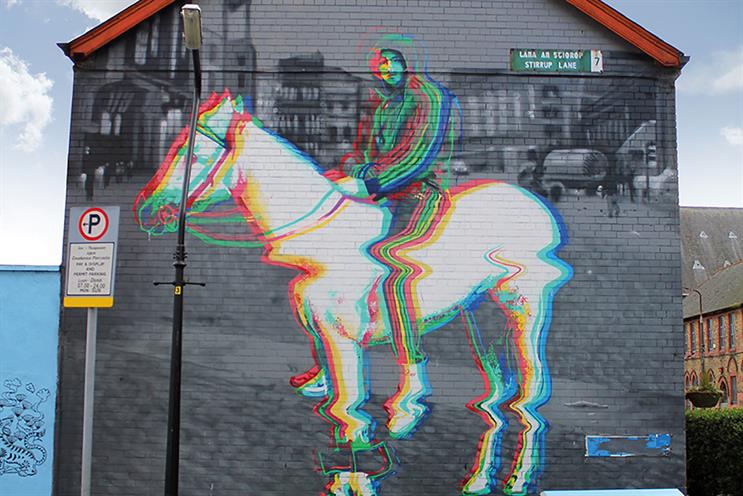 As we write, we are 22 days away from Brexit. By the time this is published, an any-which-way Brexit result could have transpired and it wouldn't be surprising. Regardless of what happens, here at Javelin, sitting in our old stone warehouse in the centre of Dublin's oldest market quarter, we are looking out from our fabulous island on the edge of Europe and wondering how this and other upheavals will change our clients' worlds and our agency's approach to building their businesses in the next five years.
Part of what we are seeing across the globe and here in Ireland is a burgeoning need for businesses to deliver more than just their products and services – they need to deliver trust and authenticity of purpose.
The 2019 Edelman Trust Barometer (an annual indicator of the trust people place in business and its leaders) shows that trust in business now far exceeds that in government or media. Consumers want to be able to count on their brands to stand for something. In an era of untrustworthy, always on news cycles and feeds, social content acting as an echo chamber, and less-than-adult political posturing worldwide, there's an appetite for the higher ground, for better. Entrepreneurial start-ups know this and are embedding it in their DNA from the get-go; now established brands are working hard to fix their customer-centric meaningful mojo.
Independence means "Freedom of movement"
Standards for what 'trust' and 'better' mean for a brand to win a customer's heart have never been higher, though. Today's consumer wants and expects a brand to show up for them when they put their hand in their pocket. People want to enjoy or be moved by how the brand talks to them, to know that what they buy is made or delivered with high standards and ethics, and that how they buy it is fast, frictionless, intuitive and responsive. Obvious, you might say, but easier said than done. Examples abound of people getting it wrong.
This means that the opportunity to work and succeed with a like-minded client on delivering those standards is endless – for the right agency. From the creation of disruptive positioning strategies, and surprising and memorable ideas and advertising, right the way into customer journey planning, UX, experience and CRM, we have always understood that understanding the whole story is critical in delivering real bottom-line results. Deeper connections drive trust, and trust is a valuable brand commodity right now.
We are 40 exceptionally resourceful people at Javelin. Our approach allows us to deliver outstanding results in building stronger, better strategies for some of the world's most ambitious brands. As an agency, being independent means – to a degree – being on the edge. It also means freedom of movement – in thinking, hiring, risk-taking and output. So, as the world turns in on itself a little, Javelin is looking out from the edge of Europe, growing and open for business.
Someone once put this rather pithily: "If you're not on the edge, you're taking up too much space." We rather like that.
At a glance...
• Founded 1986
• Principals Joe Dobbin, managing director; Conor Kennedy, creative director; Ken Ivory, director; Ruth Payne, media director; Kyla O'Kelly, director
• Staff 40
• Location Dublin, Ireland
Q+A
What's the best work you've seen in the past 12 months?
I loved the IKEA "Ghosts", by Mother London, for being such a happy, fabric-filled outing of "The Wonderful Everyday".

What's the best application of Voice you've heard?
Favourites include simple ideas like 'Away Mode' from insurance company Hippo, which plays conversations when you leave your home to help keep intruders away, or the NSPCC's "Talk Pants" song and toolkit on Alexa that allows young kids to learn a very catchy song alongside their parents about how to keep themselves safe from abuse. Spark NZ's "Generation Voice" charmingly celebrates kids embracing the joys of voice to learn home truths.

What will make the biggest impact on your agency this year?
The opinion that we are hearing again and again – that holistic planning, one intelligent view, across strategy, creative and media is a progressive way to approach fragmented, challenging tasks, as it has always been Javelin's modus operandi.

How can agencies keep great people?
Make great work. Promote flexible working. Make people proud of themselves.
---
Kyla O'Kelly is director at Javelin