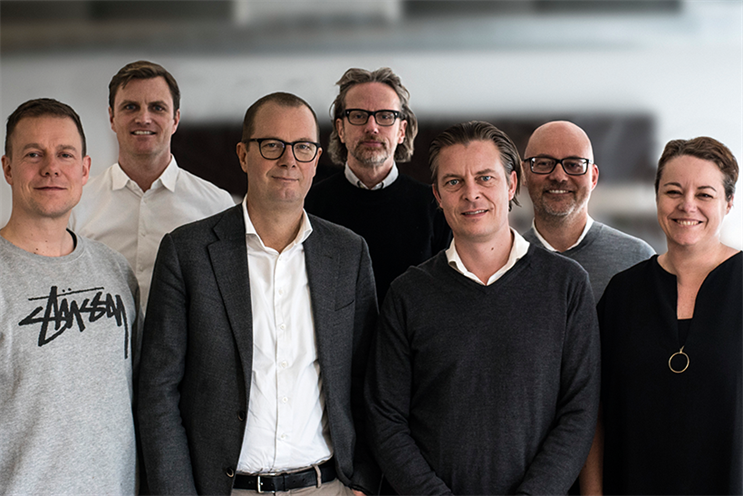 Go all-in. Embrace programmatic. Go viral – or at least try. Turn to the tried-and-tested 30-second TV commercial. What about sending a man into the stratosphere? The choices are endless. And it's as frustrating as hell.
Less jam, please
Sheena S. lyengar of Columbia University once conducted an interesting study involving jam. Participants faced with a narrower choice of jams were more satisfied with the taste than those faced with a wider choice. Give people more options and they will only get frustrated. Could the same be said of brands? Are brands, in fact, starting to suffer from an overkill of choice?
The number one challenge
We recently asked more than 900 chief marketing officers what they saw as the key challenge to managing international brands in a digital world. Their response was surprisingly unanimous. It boiled down to this: being better at identifying the right ways to activate their brands, and ensuring a higher degree of consistency across the chosen activities.
Cut to the brand
In a world in which brands can do absolutely everything, we believe our single most important task as a trusted partner to our clients is to stop and ponder how they can do less. It starts by addressing the underlying business problem and defining the inherent brand promise. And it ends with coherently integrating that promise into everything the brand does. Which usually means doing less.
Back to bricks
Back in the early 2000s, one of our clients, The Lego Company, was faced with a daunting challenge. How would a brand, the entire existence of which was based on physical building, stay relevant at a time when gaming was establishing a dominant position and many in the industry were declaring the death of physical toys?
Lego tried to answer the challenge by expanding its product portfolio to include new and different play experiences. But it was only when it decided to refocus 100% on the very core of the brand – the brick – that it found its true winning formula. Instead of doing more, the company did less. A lot less. But they did it right.
Fast-forward 17 years and Lego now ranks number one among the world's most powerful brands (according to Brand Finance), having more than quadrupled its turnover since the late 1990s.
Cut, cut, cut – the end
The result speaks for itself and the lesson should be clear to everyone, now more than ever. Yes, there's digital. Yes, there's big data. Yes, every start-up out there is trying to disrupt your industry.
But for those very reasons, it's more important than it was before to go back to the very core of your brand. Distil it. Mercilessly cut away all excess flab. Do less, maybe even a lot less, but do it right. That's the one message we keep telling our clients every single day.
Consequently, it would be inappropriate for us to ramble on much longer. So we're going to end the article now, somewhat short of the 650 words we were asked to submit. But like we said, less is more.
A brief forecast
Who will be more of a competitive threat to you in future – WPP or IBM?
Out of the two, IBM, but we do not consider it to be a direct competitor. While we are inspired by its use of big data to create insights, the value of strong creative ideas remains.
Virtual reality – game-changer or overhyped?
VR technology is not mature enough – yet – so we lean toward overhyped. But augmented reality, as seen with Poke´mon Go, has huge potential.
Are independent agencies at greater risk than networks from global political shifts?
No. Quite the opposite. Independence means agility and, consequently, the ability to act fast when necessary.
The best work of the past year (not your own) is...
We strongly admire Forsman & Bodenfors and its continuing ability to rethink both business-to- business and business-to-consumer communication for Volvo while staying true to the core brand.
At a glance
Founded: 1976
Principals: Claus Wittenborg, chief executive, partner; Jens Krog, chief executive, partner; Sofie Svarre, director, head of insights and strategy, partner; Morten Kirckhoff, director,
head of concept development, partner; Jeppe Fonnesbæk, client service director, partner; Gavin Mulligan, creative director, partner; Henrik Hertz, director, head of finance and administration
Staff: 80
Location: Copenhagen, Denmark
---
Claus Wittenborg is chief executive and partner at Advance