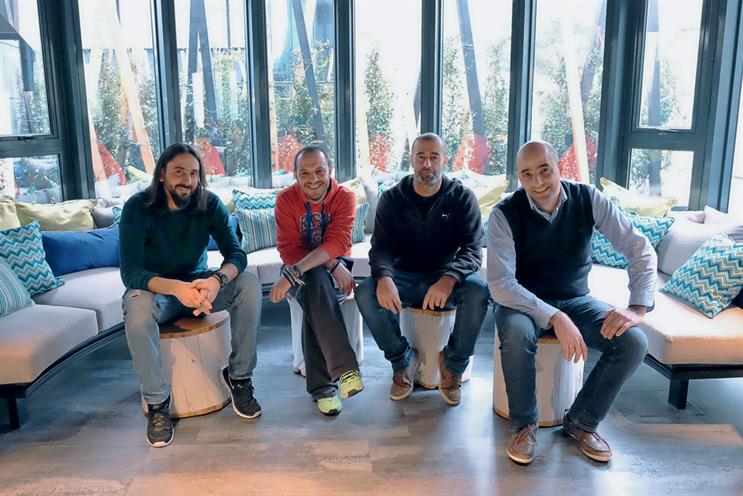 You probably have your own preconceived notions about Greece – and, yes, they are all true. Great sun, great beaches, great food. Oh, and a huge economic bubble that burst a few years ago and turned the country into a dark symbol of the European economic crisis.
For the people who work in advertising, who famously live in their own bubble of creativity, the effects of the crush were felt early on. Big players in the advertising industry, mainly multinational companies with offices in Athens, started shutting down their operations, gradually shrinking the advertising market.
One of the first victims was Leo Burnett Athens, one of the most prominent and awarded companies in Greece. Dealing with such a blow proved to be the ultimate test of character for those of us who worked there. We had to respond to rapidly changing circumstances without delay. We had to look for the opportunity amid the crisis. We had to catch the falling apple (the classic symbol of Leo Burnett), not let it drop on our heads and knock us out.
This is how The Newtons Laboratory was born: a 360-degree advertising agency starting from scratch, with the support of some brave local clients of Leo Burnett who decided to take a risk and trust the people who worked for them, far from the multinational safety net. If we were going to go independent, these clients had to do the same too. But in order for the new project to work, we had to rethink our methods, establish new ways of collaborating with clients and, more than anything, adapt our creative ideas to an ever-changing environment.
The first thing we realised was that our clients had changed too. Long gone was the client/agency model where the client's marketing department made specific demands and the agency responded to the brief accordingly. The creation of any brief was now a much more dynamic procedure; the economic crisis had a huge impact on sales and clients were challenged to think differently. This was an economic war and clients were tired of fighting on their own. They needed strategic allies, not just hired mercenaries. This is why, from day one, we stood next to them using our creativity to solve highly complex issues.
The second thing we could not overlook was that Greek society was undergoing a vast, convulsive transformation. We believe that our creative work should reflect that. Being a part of the public sphere, advertising should be socially relevant, penetrative and honest in how it portrays the social landscape.
Ultimately, what you give to the public are stories linked with brands – and whether they were humorous or serious, the people could recognise themselves in our stories. In this way, our stories became talked about, reproduced and loved.
Being a part of the public sphere, advertising should be socially relevant, penetrative and honest in how it portrays the social landscape.
Of course, this does not mean that we are culturally introverted. From day one, we set out goals that transcended our national boundaries. The creative language had to be international, our references were the cutting-edge work awarded in all the major festivals and the full integration of film, print, digital, social and mobile was the obvious way forward.
Although we are nowhere near where we want to be in terms of global recognition, we still take pride in our international awards and shortlisted work at the Cannes Lions and Eurobest festivals.
The switch from multinational to independent can only be done through hard work and persistence. But it does pay off. In our first three-and-a-half years of operation, we saw our staff numbers increase by 80 per cent, our turnover by 89 per cent and our revenue by 67 per cent, plus we received the prestigious award of Agency of the Year 2014 at our local Ermis Awards for creativity.
So, not bad for the first few years, right? Right… and wrong. Because the worst thing a new independent agency can do is to rest on its laurels; to admire itself and stop striving for more. As recent history in Greece has proved very effectively, things can change in an instant and, before you know it, another apple might fall on your head.
This is why the biggest challenge is to retain the hunger, the motivation, the "do-or-die" mentality you had when you first started. This is what makes the true independent truly great. The Newtons Laboratory is not there yet, but we know that this is where we want to be.
---
Leonidas Arvanitis, Andreas Dimitroulas, Giannis Sorotos and Kostas Binis are creative directors at The Newtons Laboratory