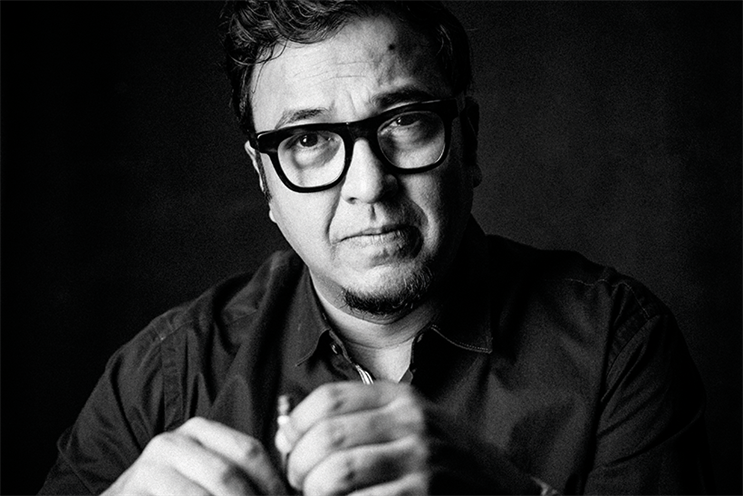 Historically, the creative team was made up of only two people – art director and copywriter. Fast-forward half a century and the creative department had become filled with creative strategists, digital thinkers and communication engineers.
All of a sudden, agency structures had become bizarrely complicated, with the most intuitive of professions starting to sound like the job of extraterrestrials. What is worse, this supposed evolution of roles completely skipped over one important title – the client.
Even today, agencies treat clients like a jury or critics – outsiders whom agencies must impress with their expertise – rather than rightful members of the creative club. Not only is this putting immense strain on the agency-client relationship, but it is also undermining the work.
Which is why, when we established Famous Innovations, we decided we would build the first truly open and title-blind agency that knows no difference between client and creative director. We started by taking titles off our business cards. Simply put, we are here to solve your brands' problems creatively. If you feel the same way, join the table. But please, leave your title at the door.
The client is not the enemy
Walk the floors of any agency and you will hear multiple conversations such as "the client wanted it that way", "the client doesn't get it", and so on. Well, of course the client doesn't "get it". And that's because the client doesn't get you! How well do you know your client? Their business, their industry, company dynamics and goals? Have you walked in their shoes? Try living like a sales trainee at the client's side for a week, and then let's talk.
No marketing person comes to the office each morning and says: "Today, I am going to do the least creative work possible." Clients are as desperate for good work as agencies, often even more so. We have experienced this first-hand with passionate, creative-hungry marketers such as Sanjay Behl (Raymond Apparel), Chandrasekhar Radhakrishnan (Nestlé India), Suparna Mitra (Titan Watches), and many others who drove us up the wall to get the best out of us. Needless to say, the work spoke for itself.
Being title-blind is a big ask
Title-blindness demands as much from the client as it is does from agencies. Clients must step out of boardrooms and spend time with their agencies – in brainstorms, editing rooms, studios (very often at ungodly hours) and even the small tea shop outside their agency's office. They need to build on ideas, open new avenues, keep an eye on the world's best work and then find ways to beat it. Most creatives are emotional folk dying to do good work, and a client who gets down in the trenches with them can be the ultimate motivation.
Being comrades also means being completely honest. We have an "open bonnet" policy so clients can see where we are spending their money at any time. In exchange, we ask our clients to be fearlessly transparent about their challenges, budgets, timelines, and product limitations. Did your boss suddenly change the brief and now you have to redo everything? It's all good: we're in this through thick and thin.
Magic happens when like-minded people come together
Ideas do not come from brick offices and fancy signage at the door; ideas come from people. And usually after people meet and invest enough time with the problem. Which is why gauging synergies is crucial at the start of any relationship.
For any pitch, we invite clients to spend a day at our office and work on one specific brief with us. Don't buy the idea on the slide; buy into the people. And agencies – don't attempt to win brands, win people whom you will enjoy working with every day.
Great work begins with trust and respect
Advertising is struggling. Great creative talent is being valued less and leaving for other industries.
The way we see it, creatives need to feel the joy of advertising once again. Freeing people from the fetters of man-made roles can go a long way in making that happen.
When you look at a person as a person, and not just a title, you are laying the foundation for a real, trusting relationship. And that's where great work begins. Work filled with freedom, courage, innovation, laughter, magic and all the wonderful things that made us fall in love with advertising in the first place.
On our own terms
Who will be more of a competitive threat to you in future – WPP or IBM?
Neither. Our biggest competitors are our clients' competitors, that is to say, brands selling clothes, watches, jewellery, home de´cor, television channels and so on. It's not about fighting agencies to win brands. It's about fighting other brands to win consumers.
Virtual reality – game-changer or overhyped?
Just like any other technology, VR is as good as an idea makes it. The idea cannot be: "Let's use VR." The recent Samsung "Ostrich" film is a great example.
Are independent agencies at a greater risk than networks from global political shifts?
The external risk would be the same for all agencies, but as an independent agency, we are better equipped to respond to these risks and adapt and evolve swiftly.
The best work of the past year (not your own) is...
The "Fearless Girl" statue in New York.
At a glance
Founded: 2012
Principals: (untitled) Raj Kamble; Kamal Mandal; G V Krishnan; Mithila Saraf; Namit Prasad; Hayden Scott; Sumit Chaurasia
Staff: 90
Locations: Mumbai and Banglore
---
Raj Kamble, Famous Innovations