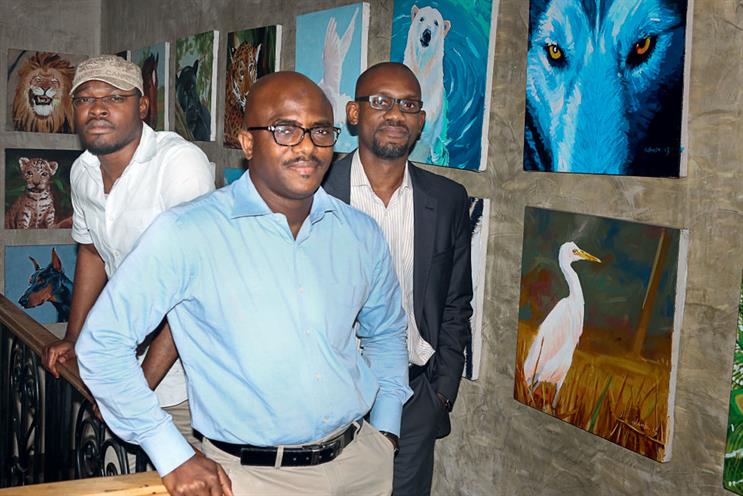 There is a campaign making waves right now in Nigeria; it has both consumers and industry types enamoured.
A former marketing director at Cadbury Nigeria proudly displayed his personalised Coke bottles on Facebook, thanking his pals at Coca-Cola Nigeria for the "collector's items". The resultant thread placed the creative idea on the highest of pedestals – original, highly engaging, well-thought-through.
A friend on social media with a rather long name complained for weeks about not finding one with her name. Acknowledging the difficulty of fitting it on a single label, she resorted to Photoshop.
Memes such as "your mates have their names on the Forbes list; you're busy looking for yours on a Coke bottle" and many more went viral.
What industry titans and street-level Coke guzzlers in Nigeria did not know is that this campaign is old. Our earliest recollection of it was in 2012, when it picked up awards at Cannes. It broke in Australia in 2011 – tapping into the insight that Australians love to call each other by their first names. In a country where almost everyone is known on a first-name basis, "share a Coke with Betsy" makes sense. In Nigeria, where one's title is perhaps more important, "Share a Coke with Dr Ekpemupolo Esq" would be more apt.
This is not to disparage the efforts of the Nigerian team in factoring local nuances in the adaptation of the idea; I have seen bottles with "Oga" and "Boss", among others. In Australia, it was as simple as Coca-Cola printing 150 of the country's most popular names; but in a country with more than 250 ethnic groups and dialects, the wait list on the special customisation site will be long.
Who would have thought that a four-year-old campaign would excite Nigerians so much? Is this a true reflection of where West Africa is?
Another recently handed-down campaign is Guinness' "#MadeofBlack". A commenter on Ads of the World wrote: "What the world needs now is colour-blindness. Instead, we get this colour-conscious campaign." Another – who I believe is Caucasian – wrote of the TV spot: "The ad looks quite racist. It shows blacks are quite savage, not cool at all. Yeah, blacks are passionate and all, but so are whites. No matter the message, it is racist – no need to show black people acting savage then writing 'made of black'."
The campaign has been quite successful locally. So rather than being irked by the pandering to blackness and the seeming celebration of otherness, we were inspired by it. A spoof of the print series for a bleach brand named Hypo, aptly titled "#MadeofWhite", was recently published by Lürzer's Archive – amid worries about Nigerians' understanding of parody and their threshold for it.
From the celebration of the Sapeurs in Congo to 3D printing of limbs for kids in Somalia, at what point will Africans take control of their own narrative? This is the question that should agitate the minds of all of us on the continent. With the rising economic profile of Africa, the expectation is that more multinational brands will be looking this way.
It's interesting to see how today's Africans are processing the influences that surround them – unapologetic about showing off the best from the West, using it as a platform to tell their own stories.
For Sub-Saharan Africa, despite decades of technical affiliation to international ad networks, there isn't much to show for these relationships. Unfortunately, most of the local shops don't live out the culture and spirit of their networks as one would expect. Multinational brands are often forced to choose between handing down so-called global work to the local market, irrespective of its idiosyncrasies, or dealing with the rest of Africa through South Africa.
The challenge with that last approach is that South Africa is a black-dominated country with a white-dominated advertising industry. The standards are high and they compete very well with the best from around the world. Despite all this, we still can't say Africa (Sub-Saharan Africa, in particular) is speaking for itself.
Dare we say the wait won't be long. Looking northwards, one takes courage from the emerging brilliance of Egyptian advertising. With a tradition of storytelling and film-making, Egypt has found its voice – and the ad world is gradually taking note. Just as it did for India, Brazil, Thailand and other emerging nations.
Finding our voice will require a good understanding of our audience and a mastery of messaging and craft. For a continent with a rich legacy of storytelling, where every day demands inventiveness, this should come naturally. We've seen this in "Nollywood". Despite their low production values, Nigerian films have a strong following on the continent and beyond – making it the second-largest film industry in the world. The same can be said for Nigerian music and other genres of art.
In a world where the West dictates the trends, it's interesting to see how today's Africans are processing the influences that surround them – unapologetic about showing off the best from the West, using it as a platform to tell their own stories. That's where advertising needs to play catch-up. Maybe then the Cokes and Guinnesses of this world will feel more at home in Africa: by letting Africans tell their own stories.
---
Bolaji Alausa is the executive creative director, Lanre Adisa is the managing director and executive creative director, and Victor Oyarero is the executive business director at Noah's Ark