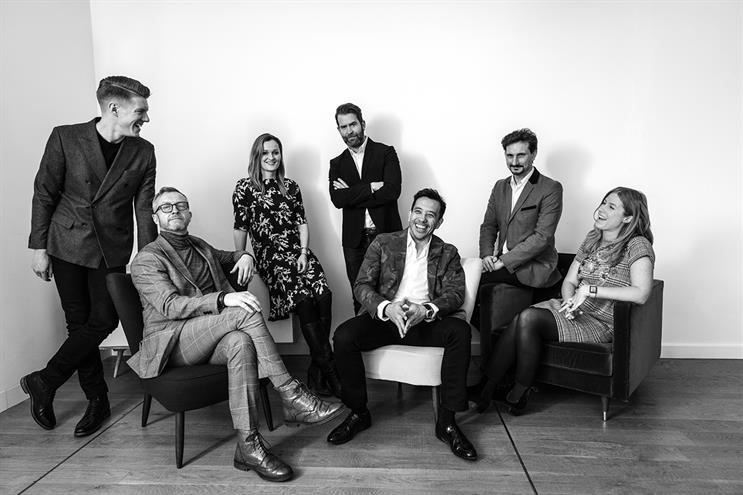 There seems to be a continuing divide in the industry, which we, in our agency, fail to understand.
Many senior commentators seem to treat the word Purpose with a disdain. At best, they see it as an unnecessary distraction from the business of selling: a pursuit of finding a higher-order emotional benefit that gets too far from what the product is really about.
And "Hey," they say, "why do you even need a purpose?" Highly respected individuals such as Mark Ritson have written: "Marketing is about profit, not purpose." All too often, companies communicating their position on the important issues of the day are seen as merely 'virtue-signalling' or 'greenwashing'.
For an industry that prides itself on being future-facing and culture-shaping, this seems surprisingly at odds with the wider world and where it is heading.
This year, Larry Fink, chief executive of asset-management company BlackRock, said: "Purpose is not the sole pursuit of profits but the animating force for achieving them. Profits are in no way inconsistent with purpose – in fact, profits and purpose are inextricably linked… Stakeholders are pushing companies to wade into sensitive social and political issues – especially as they see governments failing to do so effectively."
This is borne out by Paul Polman, who recently stepped down as CEO of Unilever, the world's second-biggest advertiser. Its sustainable growth development model has just delivered a 300% shareholder return over the past decade. Polman says brands with a "strong purpose" are growing faster and are more profitable, "so it's a damn good business plan".
Consumers expect brands to have a purpose as well as communicate their values and beliefs. According to Edelman, what your brand really stands for and the impact it has on society are increasingly important if you want loyal customers. Nearly two-thirds (64%) of all consumers now "buy based upon beliefs". Failure to have a purpose is a failure to have a meaningful brand, and who wants that?
The power of purpose
It's not just about consumers or investors. Purpose guides company culture, which ultimately attracts, retains and motivates the best talent.
So, as authorities such as Fink and Polman declare, the very nature and role of business within society is in transformation. The need for meaningful purpose – a cultural North Star – sits at the centre of this.
In parallel, our industry has been on the back foot. There is a consumer crisis of trust in advertising, not helped by firms such as Cambridge Analytica. This is coupled with the commercial commoditisation of many services that agencies historically performed.
As agencies themselves deal with these issues and the role they play within clients' businesses, as they question why they are being challenged at the top table, they should think about how they can help their clients with this business and social transformation.
Perfect Storm is a brand and cultural transformation company. We help our clients do good things in the world that are good for business.
To have a Purpose or not to have a purpose, how is this ever a question?
At a glance...
• Founded 2013
• Principals Jason Foo, CEO; Seb Hill, executive creative director; Tony Quinn, chief strategy officer; Jamie Buchanan, client services director; Fernando Desouches, managing director, New Macho
• Staff 45
• Locations London
Q+A
What's the best work you've seen in the past 12 months?
Nike truly taking a stand in a polarised, un-United States, featuring Colin Kaepernick in the 30th Anniversary of 'Just Do It' and, as such, supporting his protest against police violence on black Americans. There was truth and power in his face with the headline "Believe in something. Even if it means sacrificing everything." An ad with true purpose. Opponents burned their Nikes; Nike's value rose $6bn.

What's the best application of Voice you've heard?
Q, the 'genderless' voice-tech platform designed to tackle gender bias and make the use of AI more inclusive.

What will make the biggest impact on your agency this year?
New Macho, our new specialist division tackling toxic masculinity and helping brands grow through a more relevant male narrative.

How can agencies keep great people?
By having a great purpose. Promotions and pay rises help, too. Let's call them the three Ps.
---
Jason Foo is chief executive at BBD Perfect Storm