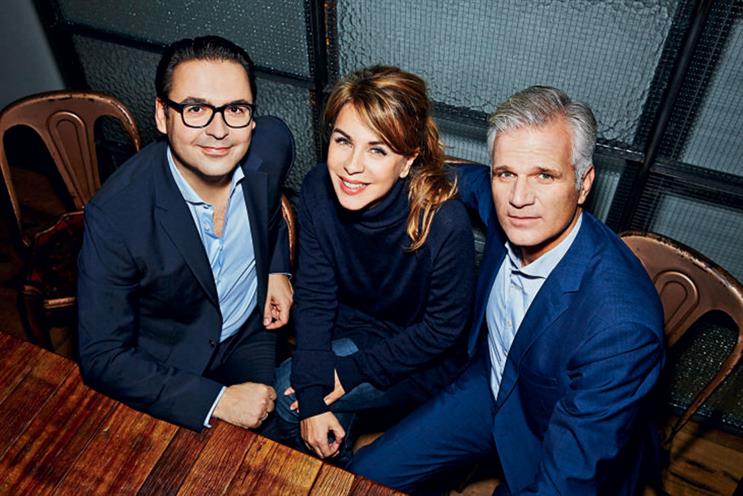 Portugal has Ronaldo, Argentina has Messi – and Germany has a team. If last year's World Cup could be summed up in one Tweet-sized nugget, that would be it. And what holds true for football also applies to our industry, because perfectly composed agency teams that work like well-oiled machines will be key in future. Large networks sometimes manage to draw on all the right players and in such a way that each can deliver the required input. But small and medium-sized agencies – as well as specialised ones – will also achieve success by tailoring teams precisely to each client's needs.
Here's another sporting metaphor: in athletics, the decathlon is considered the supreme discipline. The reigning Olympic champion and world-record holder is Ashton Eaton. He is regarded as an exceptional runner and jumper, but his throwing ability is merely average. Likewise, an agency that offers services across all the disciplines will probably not be able to deliver unbeatable performance in each of them in every market.
Yet our industry is far more complex than an athletics event. While the number of advertising materials an agency had to develop during the Mad Men heyday was manageable, the digital age forever ended that world. The sheer number of different types of media, platforms and technologies that need to be mastered – and the resulting diversity of com­munications disciplines – makes one thing clear: the search for the agency model of the future is a never-ending journey and therefore an unattainable goal. Anomaly's London offshoot once summed it up cleverly by describing itself as "always in beta".
The number of disciplines and jobs in the communications industry is growing continuously and a willingness to change is a basic requirement – although that on its own is not enough. Our experience has been that selective collaboration with different specialised agencies has nearly always yielded better results, and it helps us to respond better and faster to many clients' growing and shifting requirements. This is particularly important when dealing with the internationalisation of campaigns. For example, with our client Audi, we are constantly working with international partners.
In collaboration with several agencies (PR, social media and mobile, among others), thjnk created one of the most successful social purpose campaigns Germany has ever seen (awards include a gold Effie and six Cannes Lions). The idea behind "Germany will find you", which used social media to step up the search for missing children, originated at thjnk. Our close collaboration with the various agencies significantly improved the dramatisation, including a campaign launch that was perfectly orchestrated from a PR point of view. What's more, the touchpoints for the target group were harnessed more effectively and efficiently. All the agencies benefited from working together.
The number of disciplines and jobs in the communications industry is growing continuously and a willingness to change is a basic requirement – although that on its own is not enough.
In setting up the joint venture Leo's thjnk tank with Leo Burnett for our new client McDonald's, we are taking another step forward by embedding this collaborative approach in a solid structure. A shared office houses a team of 60 experts put together specially to meet this client's needs. The kick-off promises great things to come, and this is yet another collaboration from which client, agencies and staff are reaping rewards.
Every form of collaboration is unique. But there are ways to help configure this type of team. Before starting to work together, clear rules of play need to be agreed on. The client should be part of the process. Agreeing on standards and processes is vital to successful collaboration. A partnership of peers is attractive to all involved, but it is harder to steer than an arrangement in which one partner assumes the role of lead agency.
In terms of content, it is certainly helpful to work without hierarchies as far as possible. Last, but not least, the management teams at the agencies involved must set an example of collaboration if the endeavour is to enjoy lasting success. Collaboration isn't the only answer to the new challenges communications agencies face in the digital age; but, employed correctly, it enables the agencies involved to serve their clients faster, better and more sustainably.
There's a popular German football saying that applies just as much to the German national team as to agencies working within collaborative structures: "After the game is before the game." In other words, only by constantly questioning the status quo and remaining open to change can you achieve lasting success.
---
Michael Trautmann is a co-founder of thjnk