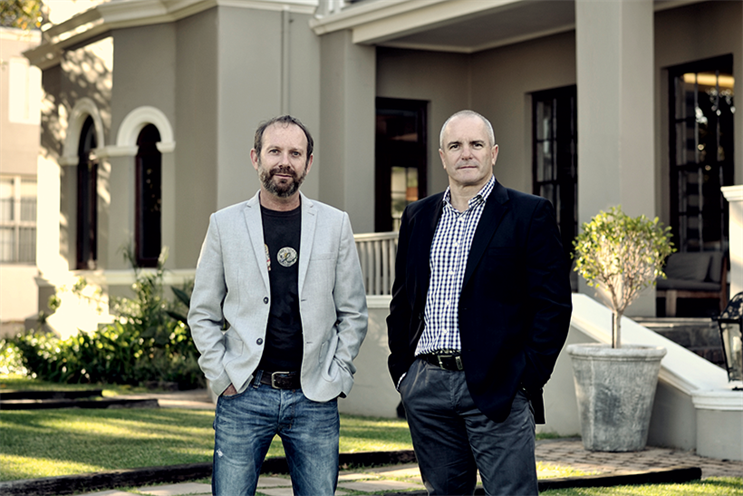 Why don't we start a specialist customer relationship management division? When should we acquire a digital media agency to enhance our social-media accountability? How can we expand our footprint across borders? How many agencies get to explore these questions, and more importantly take these kinds of actions without breaking stride? Invariably, these are the kinds of conversations happening in the hallways of independent agencies.
It's the power, if you like, of independence in action, free of corporate red tape and sclerotic process. It's the thing that makes independent agencies attractive to industry talent, marketers, and the global agency networks who covet acquisition for the wrong reasons.
What makes independence special? First, there is the unshackled freedom to steer your own ship and map your own direction. Much of this sense of liberty comes from financial freedom. Decisions to invest in the things that contribute to agency culture are not typically cumbersome.
At King James, the bar is open every night, free of charge to all staff, and this has cultivated a social atmosphere and a reminder of the importance of fun as integral to what we do. The number of awards
we enter; the people we hire; how much entertainment we do; what bonuses we award; what type
of building and environment we choose to occupy, and which clients we partner with, are not choices all agencies have the opportunity to make.
There appears to be industry admiration for something built from within. Something that was started from scratch and that has risen to be both competitive and respected. Perhaps it is because the culture is
not imposed, but, rather, organically grown. My partner, Alistair, likens our culture to that of a jellyfish – its form sort of wobbled as we grew and we only had to push it gently in one direction or another.
As a consequence, our people have formed strong bonds with each other, resulting in a closer and more effective agency.
Our planning head once described the contractual relationship people have at King James as more of a "social contract" rather than an "employment contract". Perhaps this explains why so many ex-employees return, or continue to admire us after they have left.
So why are independent agencies admired and sought for acquisition? I would argue that the attraction is separate from the motive. We like to use a simple people, product, profit view of our business strategy. In most instances, independent agencies invest disproportionately in "product and people", and we have learned that profit is a consequence of getting these right.
I believe network agencies, on the other hand, have lost sight of the need for a healthy equilibrium, and overweight profit on the agenda, often to the detriment of the former two aspects. Post-acquisition, we often witness that the very attraction in the first place, becomes lost in blind pursuit of the wrong motive – profit.
The emergence of the venture-capital funded micro-independent network, or the reverse takeover by independent brands of larger, more established agency brands, seems to be a recent trend. It is one that seems to be working, but perhaps only because the right emphasis on partnership, people and product (work) is being inculcated.
The power of an independent agency will always lie in the cultural freedom it fosters, and in an emphasis on product – the work. The success of our business has largely been built around the importance of focusing on the task in front of us, the task of making that piece of work the very best it can be, and delivering it with the appropriate urgency.
True admiration comes from the work we do for brands, not from the profit we make. While that might not be the motive at the heart of global network acquisition strategies, that is fine, because until such time, independent agencies will still be hanging their "not for sale" signs on their doors.
Impending change
Who will be more of a competitive threat to you in future – WPP or IBM?
Consultancy will be our biggest competitor.
Virtual reality – game-changer or overhyped?
Currently overhyped.
Are independent agencies at a greater risk than networks from global political shifts?
No. To the contrary, they are more adaptable and agile to respond to shifts.
The best work of the past year (not your own) is...
You have to tip your hat to the work Droga5 is doing for Under Armour. From classic and beautifully crafted storytelling such as the "Rule yourself" campaign to billion-dollar research and development to create the HealthBox, it has transformed the brand from underdog to one of the most successful in the world.
At a glance
Founded: 1998
Principals: James Barty, chief executive officer and co-founder; Alistair King, chief creative officer and co-founder
Staff: 306
Locations: Cape Town and Johannesburg
---
James Barty is chief executive officer and co-founder at King James