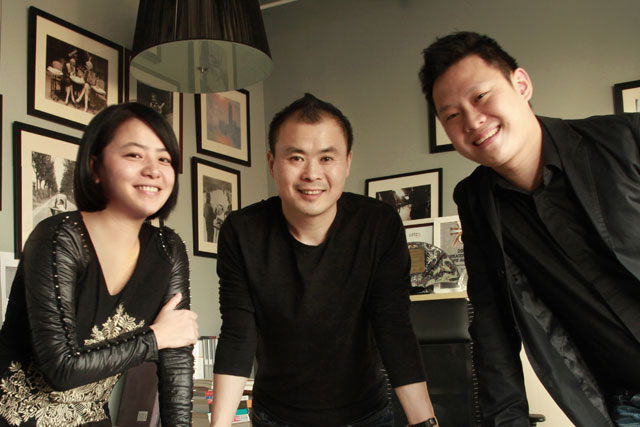 It is a widely known fact that the Chinese consumer market is growing rapidly and dynamically. After all, China is forecast by many analysts to become the second-largest consumer market in the world by 2015, with enough purchasing power to buy up to 14 per cent of the word's products. And that means the consumer climate in China is continuously evolving, and brands will have to progress their marketing accordingly to reach out and connect effectively with their target audiences.
So, what do brands have to do to remain relevant in China?
A paradigm shift in the way they communicate to consumers
The China we see today is very different from the China we knew a few years ago. With the advent of new media/technologies and the growing influence of the post-90s generation, consumers are digesting information in an entirely different manner.
For brands to remain relevant, they need to change the way they talk and sell to consumers. No longer will traditional advertising suffice for them. They will need to create advertising for a new generation of consumers that might not like advertising. They will require an agency that understands how to subvert the old rules of advertising.
Enter a new agency model for a connected world
At 180, we are the stewards of a fresh mode of thinking. Our diverse team of multidisciplinarians – strategists, technologists, creatives, social media specialists, storytellers, brand custodians – understand how to adapt with changing market trends to create brand stories that consumers can relate to.
To do so, we have to discover a healthy disregard for traditional advertising. We know that advertising for advertising's sake will no longer help our clients achieve their aims and solve their marketing problems, especially in China.
Our approach to advertising is not necessarily to come at it through advertising. Instead, we leverage trans-media creative solutions that combine utility tools, entertainment platforms, social content, mobile marketing, etc to connect with a new generation of consumers. Strategy-led, we work with top brands to dig deep to uncover strong creative insights that can marry their business objectives with the needs of their consumers. As a result, we are able to create comprehensive solutions that stand out and engage with our target audience.
The unique philosophy of S.E.E.T.
To ensure that our ideas always connect with our audience and positively influence their opinions of a product or brand, we created a philosophy called S.E.E.T., which is an acronym for Storytelling, Engagement, Entertainment, Topicality. For each project we embark on, our idea must tell an interesting story to the audience, be engaging and entertaining and create topicality.
Before we begin a project, we always ask ourselves: What kind of news headline will this campaign make? An example of a news headline one of our campaigns made in China is: "Sudden flashes of lightning and thunderous roars appear in indoor mall, surprising shoppers."
An idea that is steeped in traditional thinking will never create a newsworthy headline that attracts people's attention. On the other hand, an idea that fulfils our formula of S.E.E.T. will result in an interesting news headline that gets everyone's attention because it is so fresh and unheard of.
Making news on Singles' Day in China
Utilising the formula of S.E.E.T., we created one of the most-talked-about campaigns in China last year.
In China, 11 November is akin to Black Friday in the US. On this day, lots of e-commerce companies (with Tmall being the market leader) offer major sales promotions. As our client JD.com is ranked number two, we have to draw on its strengths to beat Tmall instead of going straight into a price war.
Since JD.com has a speedy delivery service that allows consumers to receive what they have purchased on the same day, we created a campaign that tells buyers that shopping is not just about enjoying low prices; getting your goods fast is equally important. Our comprehensive creative solutions illustrate, to much success, the awkward situations that could arise if you receive your goods late.
On 11 November last year, the valid orders quantity for JD.com exceeded 6.8 million – three times the amount achieved in 2012. From 11-12 Nov­ember, the trade volume for JD.com also reached a new high, of ten million. This campaign has also been named as one of the most influential and noticeable integrated social campaigns in China in 2013.
As Chinese consumer trends continue to change, we need to modernise our methods every single
day. With a team made up of local and global talents, we are helping our clients to innovate their marketing and rewrite a new chapter for advertising in China.
---
Kalala Xie is the business director, Stone Lei is the president, and Cheelip Ong is the group creative director and head of integrated solutions at 180