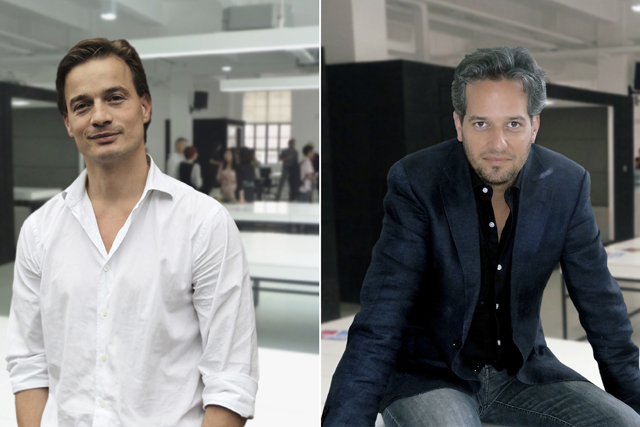 Inspire or expire? When you find yourself sitting across from a client, shifting in your seat, trying to rationalise your creative direction when even you don't really believe in it, you know that something in the process isn't working quite as it should. We've all been there in our capacity as advertising agencies; it is the last stop of a long journey, and the road is too far travelled to turn back.
It leads to frustration on both sides of the table, yet many agencies and clients are still trapped in their traditional roles. Marketing departments are beholden to encyclopaedic research papers that offer a plethora of facts and figures, all packaged in a 100-plus-page document that is soul-destroying to even the most hardened of statisticians among us. And while the numbers may add up, they present no real vision and inspire even less creativity. Yes, the content is valuable, but there's too much rational, square thinking, when we should be generating creative, emotional and inspiring ideas.
The industry - researchers, agencies and clients alike - needs to move beyond endless PowerPoint presentations and stop juggling words and getting bogged down in semantics. We have to be bold.
At the beginning of the year, the R/GA chief executive and chairman, Bob Greenberg, put forward his vision of the industry for 2014: "Agencies will transform into broad-ranging companies that provide business transformation consulting, product innovation, technology innovation (development of digital services for brands), brand development and a myriad of production capabilities. The 'agency' part of these new companies will just be a piece of the whole, not the entire business."
We are inclined to agree. What's more, this is what the BSUR Group has already been doing for the past 15 years, since the release of Concepting, the book penned by Jan Rijkenberg (who founded BSUR along with Joost Perik). It's what sets us apart in Shanghai. And it's in this creative consultancy capacity that we have just opened our South American office in Sao Paulo.
You may wonder why, when our roots lie in advertising, we have decided to focus on business creativity. And the simple answer is that the industry has enough agencies delivering the standard services. What it doesn't have enough of is agencies evolving to create brands that inspire innovation and, ultimately, connect with consumers. Our firm belief is that the era of "product brands", which require an enormous push to endear themselves to uninterested consumers, will be replaced by the era of "concept brands", led by values and inspirational manifestos that people want to be associated with.
Through our creative approach to consultancy, we are not interested in rationalising or justifying choices, but in inspiring direction. We work at the core of a brand, building or reviving its DNA. We then work with the client to seed these values through every vein of the company, internally and externally.
'People now want to be inspired, intrigued and surprised by a bold brand that stands for something of value'
This approach doesn't necessarily manifest itself in the usual advertising collateral. Our consultancy has thus far generated new products, interiors, packaging and services, and even new brands. It's the sum of all these parts that creates identities that inspire marketers. It gives them a dynamic image and brand language to communicate with people.
Our Amsterdam and Shanghai offices have shown just how successful a creative consultancy can be. At BSUR's headquarters in Amsterdam, the team has recently worked with Marriott International to develop its new Moxy brand (150 hotels to be opened in Europe over the next ten years). The process began with a period of consultancy and, after nine months of co-operation, we haven't yet created any advertising. What we have developed is the brand itself, from the hotel chain's interior design, service design, brand identity and language, right down to the names of the cocktails served in the hotels' bars. That ad can wait.
Everything has to work together in cohesion. If a brand is fragmented, it won't genuinely connect with consumers, and a marketing strategy that is created in a bubble will just look like advertising. Today's consumers can sense the marketing manipulation a mile off and discard it without so much as a second thought.
People want to be inspired and intrigued by a bold brand that stands for something of value. And translates that vision into all its brand cues, including the products. They also want brands to not crowdsource their vision but to lead the way, opening up to co-creation later.
It's why BSUR ("be as you are") enables brands to become the best, most authentic and consistent version of themselves.
---
Wilbert Kragten is the managing partner of BSUR Shanghai, and Ivan Ferraz Mendes Reis is the managing partner of BSUR Sao Paulo