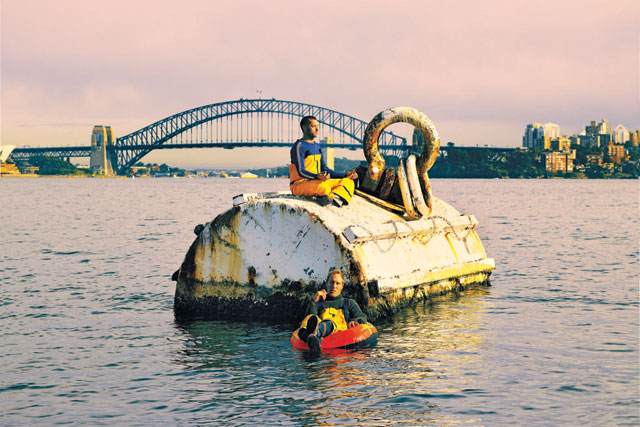 The audience has spoken. They want stories, they're dying for them, they're rooting for us to give them the right thing, and they will talk about it, binge on it, carry it with them on the bus and to the hairdresser, force it on their friends, Tweet, blog, Facebook, make fan pages, silly GIFs and God knows what else about it; engage with it with an intimacy that a blockbuster could only dream of. All we have to do is give it to them."
When Kevin Spacey spoke these words at the 2013 James MacTaggart Memorial Lecture during the Edinburgh International Television Festival, he was addressing a theatre full of TV industry people.
But replace "audience" with "consumer" and "blockbuster" with "traditional advertising" and Spacey is outlining what is arguably the most compelling opportunity for creative advertising agencies today; by telling great stories, we can engage people like never before.
There is nothing fundamentally new in recognising the power of story; indeed, great stories have been at the core of the best ads that our industry has produced. But the rules have changed and it is the platforms on and across which we can now tell our stories that herald a great new age of brand storytelling. Advertising is no longer just the art of the 30- or 60-second story (with a 12-second product sequence and six seconds for the end frame). In fact, if that's all we are giving our audience, we are cheating them.
This new age may be as daunting for some as it is exciting for others. Beyond the safety of the 30-second spot, we no longer have the luxury of guaranteed audience; we have to earn their attention. It's "put your script where your mouth is" time for the creative department; a department which must evolve to think in terms of character, plot and narrative arc. Smart training budgets might today be spent on screenwriting courses rather than copy school.
Much has been spoken and written about television overtaking film as the leading medium, with audiences binging on full seasons of Breaking Bad, Game of Thrones and House of Cards. Similarly, it is time for longer-form brand storytelling to overtake the TVC, time for brands and their agencies to contribute our fair share of what the public craves; in Spacey's words: "Complex, smart stories available whenever they want, on whatever device they want, wherever they want."
"Complex" and "smart" are the important words here. For branded entertainment to successfully attract and engage audiences and therefore achieve maximum benefit for clients, our product must sit alongside non-branded entertainment as something that is at least equal in quality. Thinly veiled long-form product ads simply don't make the grade. Equally, a fabulously entertaining show that conveys nothing about the brand behind it will fail. Great branded entertainment must find the sweet spot between conveying something compelling about the brand and being something an audience is going to choose to watch, love watching and enthuse to their friends about, across a multitude of social platforms.
Planning plays a vital role in providing the foundation for achieving this balance which, to the uninitiated, may well seem like attempting to bottle lightning. Thorough analysis and identification of a brand's entertainment-worthy properties, paired with in-depth understanding of the target audience's entertainment consumption habits, are key steps towards generating a brand's entertainment proposition. It is in this - our deep understanding of our clients' brands and in the elasticity of thought that keeps us open to fresh ways of using it - that creative agencies are best placed to take advantage of the public's hunger for stories.
Telling a great story is just the beginning; it is the ways in which we use the story that sets the brand blockbuster apart from the middle-of-the-road content property. And in this - with more channels and platforms at our disposal than ever before - there is no such thing as one size fits all. Call it distribution, or even story implementation strategy - the development of a bespoke plan to connect and engage the most sizeable, most relevant possible audience with the property is as vital to the success of the project as its creative development.
In this arena, agility and ongoing experimentation are crucial. We can't assume to know everything about what viewers want and how they want to experience things. Inherent in our model for brand storytelling must be a commitment to consistently observe, adapt and try new things.
We started with Spacey and, so, with him we shall end. "The prize fruit is right there - shinier and juicier than it's ever been before," he told the TV industry audience. "So it will be all the more shame on each and every one of us if we don't reach up and seize it."
Advertising is often said to be the intersection of art and business, and our "prize fruit" is undoubtedly great work that delivers great results. We have an opportunity to seize this fruit and make this intersection greater than ever: by telling powerful stories and using them in powerful ways.
---
Simon Lee is the creative partner and Jules Hall is the managing partner at The Hallway