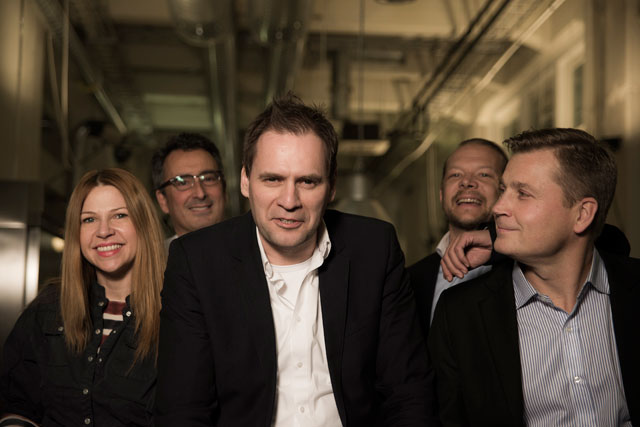 Isn't it nice to be alive and kicking now, just when it's the best time ever to be working in the business of promoting goods and services to people? We are truly experiencing the golden age of marketing creativity. This is largely the direct result of one basic fact: never before have we had the privilege to be as creative in as many arenas as right now. We have the opportunity to morph analytical business understanding with the building blocks of both a solid marketing strategy and great storytelling - and, on top of that, we can use our knowledge and skills to reach our target audiences in multiple channels and keep them engaged with brands for ever-longer periods of time. Right now is a time of astounding possibility for creative people to explore with relentless curiosity and update themselves on what this new world has to offer.
Uniquely today, brands are able to have one-on-one dialogues with precision and talk to the most relevant people. Never before has a huge company been able to react to an idea of a single consumer from anywhere in the globe in just minutes. Never before have we had the technology and creative skills to distribute a message across the planet within just a few hours.
And never before have we been able to engage these global citizens to interact with brands on a diverse range of platforms. More than ever before, we have the tools - not just to sell, but to make audiences want to buy. It's not only about "target consumers" any more; it's about building vibrant communities around branded ecosystems. At the same time, the barriers between marketing and product experience are being demolished - not slowly, but overnight. Ironically, the rapidity and intensity of these changes can often trigger anxiety among marketers, when their response should, in our opinion, be quite the opposite. In fact, we can't think of anything more inspirational. Admittedly, it means that marketers have to take new risks and explore new territory, but we should remember that the biggest risk lies in not risking anything at all.
'Marketers have to take new risks and explore new territory, but we should remember that the biggest risk lies in not risking anything at all'
At Hasan & Partners, we believe that to succeed, a brand - be it business to consumer or business to business - has to create marketing that is interesting, relevant and useful. It needs to be interesting to give the brand permission to talk. Being relevant puts the brand in the driver's seat by creating insightful communication based on clear insights into how a product or service does the job better than the competition. Usefulness, as a facet of success, is an "extra" given to us thanks to this new golden age. People on average touch their smartphones once every six minutes, every day. We have - to mention just one example - the possibility to create branded applications designed to help consumers solve everyday problems. One can only imagine what that does for brand loyalty. Useful marketing dimensions can propel a brand into the fast lane by turning customers into ambassadors. When marketers successfully touch all three of these dimensions, they will end up on top.
This all brings new demands. We are required to do more, faster - and often with less money. We have to understand the whole funnel - from the awareness level all the way to conversion - to make magic, both with the good, old 30-second spot as well as digital and automated activities. Our attitude is not that this is a threat. Rather, it's a treat. To those agencies that complain about the lack of budget, we simply say: "Blame yourself." It's not the size of the budget; it's the size of the idea. Less money doesn't mean you can't do anything, but that you need to be smarter.
A single agency anywhere in the world can take on a massive global project for a leading global brand and absolutely nail it. Who needs a lazy and costly network when a high-powered independent shop can quickly create and efficiently launch an international initiative and provide the brand with new fame. And, at Hasan & Partners, that's exactly what we do. How? By building on a strong foundation of solid strategy and distinctive storytelling, and embracing every last aspect of this golden age.
That's why we wake up in the morning - if we had time to sleep, that is.
---
Eka Ruola is the chief executive and chief creative officer at Hasan & Partners