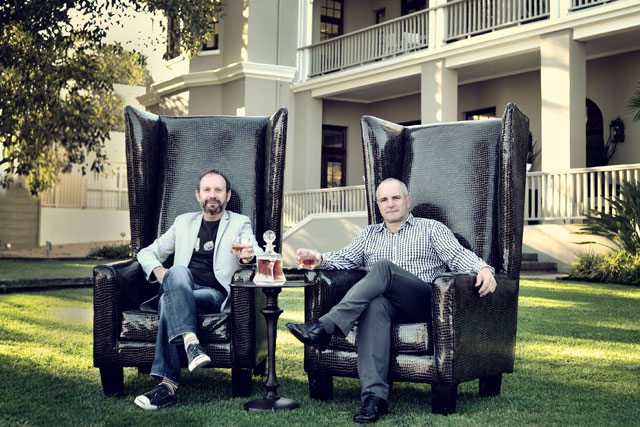 There's a question that comes up often in pitches: "What makes your agency diffe-rent?" It's the kind of question one should be able to answer quickly and without hesitation. We are, after all, in the business of positioning brands, so one would assume that positioning ourselves would be a doddle.
It's a tricky question, though. It's easy to throw out words that you know the client wants to hear: passion, culture, experience. Phrases such as "our medium-neutral structure", "our bold creative product" or "our commitment to results-driven communication" also go down well. But it is a question, if we are completely honest, that we have never been able to answer with absolute conviction. We know that we are unique. We are just not completely sure why or how. All we do know for sure is that it might have something to do with being independent.
My partner and I started our agency back in January 1998. We had watched, at the time, numerous start-ups launch themselves around us, all with the partial or total backing of a multinational. With six months' savings in our bank accounts and a founding client that barely covered 30 per cent of our overheads, we decided that it was all or nothing. It's the smartest decision we ever made.
Our ambitions were not epic. We hadn't set out to spread our name across the globe or change the world of advertising. We simply wanted to change our world.
It doesn't take long to get used to the feeling of being a pure independent. The pressures you get so used to in a multinational simply don't exist. There are no demands to make more money - no pressure to curb expenses or cut costs. There is no pressure to grow the business or pursue certain clients. And you don't have to retain the ones you don't get along with either. On the creative front, there is no roving chief creative officer jetting in to pass judgment on your work, and there is certainly no pressure to add award points to the network's global tally.
'If a client asks how we make advertising, we point at the sheepish faces in the room'
The business of advertising is reduced to its most basic goal: win a client, hire more people, make a great ad, win another client, hire more people, and repeat. And, as each new client and each new member of staff joins, the agency slowly and incrementally morphs into something entirely different. You never quite get around to defining yourself because you just seem to be perpetually changing.
And, for a while, it's bliss. But then the ego kicks in.
You win your first Grand Prix and so you set the goal to win another one. And then another one. Whether you like it or not, you're being ranked creatively by the broader industry so you inadvertently find yourself competing for awards, even when there's no-one demanding points from you or threatening your job if you fail at it. Someone even has a stab at an award strategy for the year ahead.
After a string of new-business wins, you find yourself on stage winning Small Agency of the Year, followed by Medium Agency of the Year, a few years later. You suddenly realise, as you're pursuing the South African Agency of the Year title for the second time, that you're thinking about how to grow your client base, or how to hold on to that one client you don't actually like. In other words, you start acting like a regular agency, subject to the same rules you were so thrilled to leave behind.
It's around about then that you start to realise that the very thing that makes you so different as an agency can so easily be lost: the freedom of choice. It's as if there is some overwhelming gravity pulling all agencies to a common place where they all end up playing the same game.
When you debunk all the jargon, our difference becomes clearer: it's just the people in the King James building, as singularly unspectacular as that might sound. We have no higher power to call on; no stature or validation we can borrow.
If a client asks how we make advertising, we point at the sheepish faces in the room. What we do is nothing more, and nothing less, than the product of their intuition and imaginations. We have no global methodology or trademarked process to buy into. It's more magic than science.
We have to rely on the age-old sales pitch of "judge us by our work". Knowing that your clients have to like you, trust you and buy into you - that you alone pretty much define your game and the way you play it. From there on we simply have to keep our ego in check and occasionally remind ourselves of why we picked this path in the first place.
---
Alistair King is the chief creative officer and co-founder, and James Barty is the chief executive and co-founder of King James Group