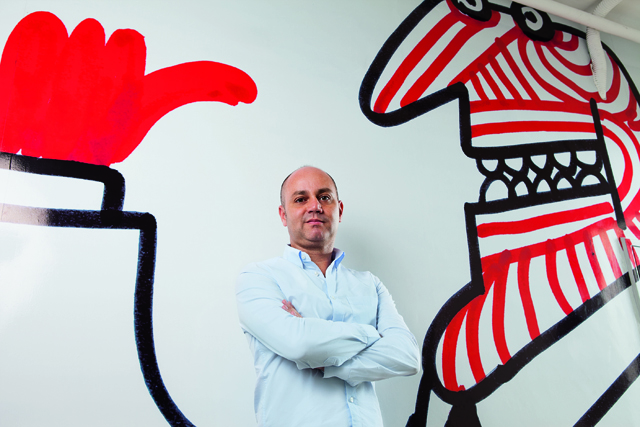 Washington Olivetto, the famous Brazilian adman, once said: "The secret to a long-lasting relationship between advertising agencies and their clients is to combine a marriage of 50 years with the passion of a honeymoon."
The Brazilian Association of Advertisers recently held an event to honour agencies and advertisers who have been "married" for a long time.
The tribute featured 21 agencies and 26 advertisers, and celebrated relationships lasting between 30 and 80 years. According to the president of the association: "Most of these brands, if not all of them, have enjoyed incredibly successful campaigns thanks to the trust, experience and knowledge their agencies have been able to build throughout the years."
Not long ago, a study of the advertising market in Brazil revealed that more than 85 per cent of advertisers are happy with their respective agencies, and that only a low level of engagement would cause them to make a switch.
You may think engagement is a basic element of all relationships, but it isn't. People in the ad industry often say that the elite team of an agency is only present at two meetings: the first one, in which it helps the agency land the account, and the last one, in which the agency is struggling to keep the relationship alive.
Anyway, our question is this: What is the secret to a long-lasting relationship?
Well, first of all, the ideal size for an ad agency is one that doesn't fit big egos. This is true in Brazil, and it's true everywhere else in the world: advertisers have had enough of Don Draper types and are now looking for flexible agencies that will accept criticism and understand that ideas can change. It's not about always accepting what clients say - it's about letting clients actually take part in the process of creating things in a truly collaborative way.
In addition, advertisers currently prefer integrating, rather than integrated, agencies. They prefer agencies that can lead the communication process, but that won't try to execute everything on their own. Leading the process means, among other things, working with specialised suppliers in order to build a unified, collaborative communication strategy. And it means doing so while keeping egos at bay. Sterling Cooper Draper Pryce wouldn't last a single season.
One of the biggest challenges for today's agencies is how to gain a higher level of understanding of their clients' businesses. Innovation and creativity are still important when it comes to choosing an agency, but strategic planning has become more vital.
If you have an active, integrated planning team with a strong role in your agency, you stand a better chance of achieving long-lasting relationships. That's because good planning gives you the opportunity to take part in discussions about your clients' businesses. You know that a relationship is going well when your client invites you to participate in board meetings.
By working closely with your clients, you can turn your advertising agency into a business agency - which gives you the added benefit of doing things that go beyond advertising. Agencies can become indispensable for clients even when advertising isn't. They can act as a business partner providing brands with invention. The idea is to operate more like the Silicon Valley and less like Detroit. No matter how long you've been in a relationship with your clients, if you want to keep the passion alive, you must behave more like a start-up. You must focus on the patents, not on the awards.
For a trainer brand, it would be great to develop a device that can accumulate the kinetic energy generated while walking and use it to charge a mobile phone. Likewise, for an airline company, it would be great to have a baggage tag that tracks the position of a suitcase and alerts its owner via an app as soon as it lands on the baggage carrousel. You can certainly come up with other great ideas if you give it some thought, like I did while writing this article.
Maybe this wasn't the path taken by the 21 agencies mentioned at the beginning of this article. Maybe there are different reasons they were able to cultivate relationships for 30 or even 80 years.
But I do believe that this is how they can keep the passion alive for the next couple of decades. I wonder if Olivetto would agree?
---
Alexandre Peralta is the chief executive and chief creative officer at Peralta Sao Paulo