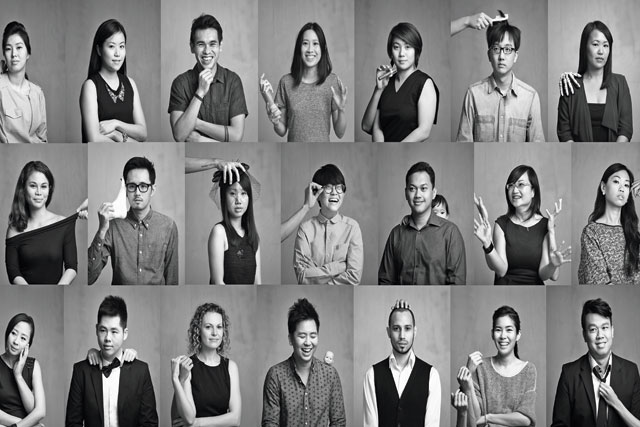 Enter the era of the 21-year-old chief executive. An era that seems to promise more for the kid who could program an iOS game in his room than the one who scored straight As for history and mathematics.
In Asia especially - the land of the tiger mum and grade-A robot scholars - this meant that, slowly but surely, a new kind of academic rebel was emerging from universities all over the world.
With the rise of the middle class, Asia alone has contributed more to international student populations across schools in the West and, in some countries such as the US and Australia, even outweighed local student populations.
We take an interest in this because these trends in education have a direct and long-term effect on the success of our industry and therefore our agency. Many of these students will rise to the ranks of management, not just as agency professionals but also on the client side.
As an agency that has a median age of 35, we have always advocated the potential of all things emergent. A faith that a select group of things in their infancy will always be better than the mass of thought leadership that is already adopted, greying and buried in a comfort zone.
Emergent models
No longer is an art-and-copy team sufficient. This duo has had historical success against the age-old advertising problem, but not the business problems that keep today's global business leaders up at night. The kinds of problems clients have been led to believe require a Goliath mix of media buying and planning, research, digital, creative, public relations, social, CRM and, in some cases, word-of-mouth agencies to solve.
In Singapore, we have been fighting this mode of operation for years by creating our team structures to deliver what is right, not what is expected. A team at The Secret Little Agency is essentially a silo of specialists from our creative, production, planning and technology practices that may span one of 19 different roles at the agency, from the good old copywriter to our director of culture.
This rapid reiteration of our team structure have allowed us to deliver more exacting creative solutions to our clients without the loss of quality control often associated when such specialists roles are outsourced.
Emergent technology
At much harassment from our small but eager experience design team, we made our first formal investment into creating a dedicated 3D printing and rapid prototyping studio within TSLA.
Those in the know could say we were quite late to this game but, for many of our clients, showing up to a shopper marketing presentation with a scaled-down prototype of how their new lipstick kiosks would look like, or a foamcore version of a new shelf display system, was a welcome surprise.
They could finally feel, touch and therefore envision with much greater clarity what their hard-earned budgets were going to - and deservedly so. For years, the simple 2D artist impression was the "make-do" solution that needed to capture the intricacies in perspective and texture of a 3D world.
Emergent talent
We are not looking for the best. We are looking for the brightest. You could almost say we want to find talent on the verge of something great.
Having hired our fair share of "award-winning" creative types from bigger, more established shops, we began to realise that it took almost 12 months to really untrain and recalibrate each individual to think afresh and re-instil a sense of possibility. We had to beat out the cynical and often jaded demon in each of these hires.
So, in 2012, we started to look beyond the typical big-name advertising agency experience. We needed to find talent young and inexperienced enough to think up big, unadulterated solutions that are agnostic to earned, owned and paid channels, yet old enough to respect convention and experience.
On that note - we are hiring!
---
Nicholas Ye is the chief executive of The Secret Little Agency