World's talking about: Reebok ZPump 2.0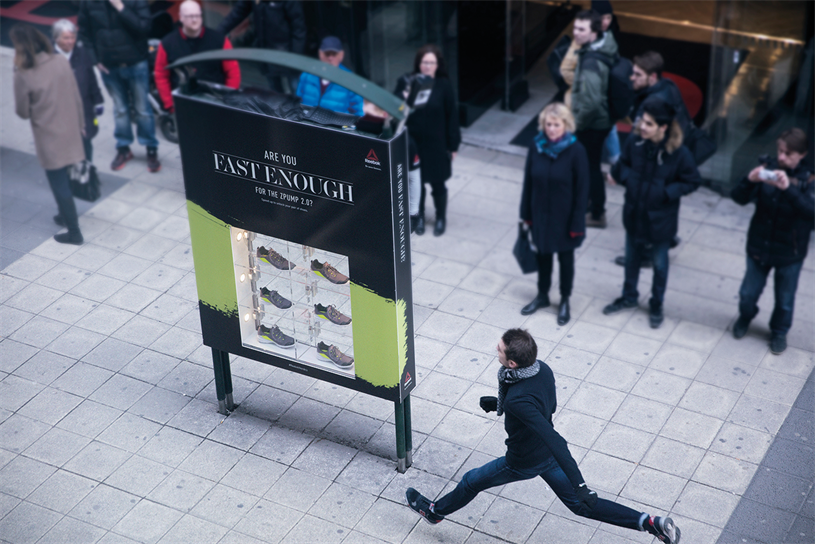 Reebok hooked a billboard up to a speed camera and placed it in central Stockholm, giving passers-by the opportunity to win a pair of ZPump sneakers if they could run fast enough.
The Swedish agency Animal was behind the stunt, which required people to reach a speed of 17km per hour (just below the top running speed of a domestic pig) when passing the billboard in order to unlock one of the shoes, which they could then trade for a pair of new ones in a nearby shop. Since Adidas' Jump Store appeared in London, these challenges are becoming a popular trope for sports brands. But, as Reebok shows, there's still some mileage left in the category.