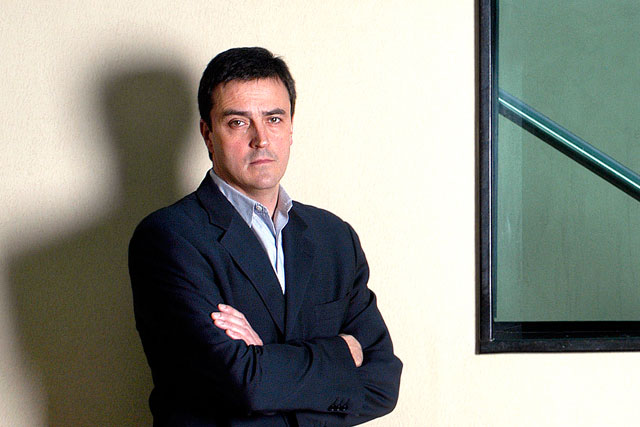 Johnny Cash had some important - if unintended - advice for agencies weighing the odds for and against defending business in a repitch.
As Cash sang in The Gambler: "You got to know when to hold 'em, know when to fold 'em. Know when to walk away, know when to run."
Last month, The Red Brick Road chose to throw in its hand and walk away from the pitch called by its founding client, Tesco, on its £110 million account.
It was a decision taken only after much long and agonising thought, according to Paul Hammersley, the agency's managing partner.
Hammersley, however, knew it was time to "fold 'em", concluding that the desire for change at the top of the troubled retailer was such that there was no realistic chance of retaining the account.
Gutsy and courageous are among the words being used to describe Hammersley's decision, particularly because of the redundancies that will result. But was it also precipitate?
A few years ago, it would have been a no-brainer. When Abbott Mead Vickers BBDO defied the odds to retain the £47 million Sainsbury's account in 2005, AAR research showed that just 5 per cent of incumbents retained business in repitches. AAR figures now suggest that, while incumbents have not contested the vast majority of pitches since the beginning of 2011, 20 per cent of those that did repitch were successful.
Kerry Glazer, the AAR chief executive, says this puts incumbents on roughly the same odds as any agency pitching for an account.
"Incumbents are faring very much better in keeping business," she adds.
Onlookers believe the recession has been a game-changer. With new business at a low ebb and the prospects of replacing a departing client more difficult, agencies have become much better at defending accounts, Glazer explains.
Even clients prepared to look at other suitors will often opt to stay with existing agency partners. "Shifting business in these difficult times is a massive risk," Glazer adds. "With client management boards demanding faster results, the danger of making a wrong decision is high. And any marketing director who does so is likely to pay with his job."
Understanding the politics within the client company may be one of several factors an agency may have to consider when deciding whether or not to repitch.
But intermediaries say it should not be just about the effect on revenues.
One question to consider is how the agency justifies presenting a new approach at a repitch. "If you offer something different, the client is bound to ask why you didn't do it before," Stuart Pocock, the managing partner at The Observatory International, says. "That's not an issue for other pitching agencies."
Also, does the account allow the agency to do standout creative work, or is getting good work approved a constant battle? Are agency staff excited about working on the business or being worn down by it? What will happen if the agency resigns the account? It might be an easier call if you are an independent than if you are part of a network with a parent to which you may have to answer.
If you repitch, do you have the resources to put a fresh team on the case? AMV did so when it defended the Sainsbury's account, but Hammersley admits: "We wouldn't have had enough resource to re-pitch for Tesco while looking after other clients."
Got a view? E-mail us at campaign@haymarket.com
CLIENT - Jeff Dodds, executive director, brand and marketing, Virgin Media
"When we decided to review out of DDB, it was only because we were consolidating and restructuring our business and we wanted to be sure that we had the best people working for us both above and below the line.
"I doubt anybody would have expected DDB to have made it to the final shoot-out. But the agency performed superbly and was within a whisker of retaining the business.
"We would never have put DDB through a repitch if we thought it had no realistic chance. We understand both the financial and emotional cost."
AGENCY HEAD - Paul Hammersley, managing partner, The Red Brick Road
"We had to ask ourselves if we thought we could win a Tesco repitch. Our conclusion was that there was such a powerful drive for change at the top of the organisation that everything else came second.
"Also, you have to present what you believe is right, otherwise it isn't credible.
"But although our relationship with Tesco has been incredibly close, our decision means there are no more conflict issues that had prevented us pitching for telecoms and finance business. It also means that none of our clients need feel as if they are playing second fiddle to one huge piece of business."
INTERMEDIARY - David Wethey, chairman, Agency Assessments International
"Repitching isn't the waste of time that a lot of people think it is. I've seen many examples of agencies that have repitched and won. Abbott Mead Vickers BBDO's successful defence of Sainsbury's is a classic example and shows that it's often worth having a go.
"We handled the 2008 pitch for Halifax in which Delaney Lund Knox Warren retained the business. The agency did a superb job because it understood the Halifax culture better than anybody else and knew what worked.
"However, Tesco has a new broom in Matt Atkinson and it's very likely that a repitch by The Red Brick Road would have failed."
AGENCY HEAD - Stephen Woodford, chief executive, DDB UK
"Deciding whether or not to repitch is always tough. A lot of jobs may depend on it even though you know you may have only a one in ten chance of retaining the business.
"That was the case with the Virgin Media repitch, where we knew we had only an outside chance. The client assured us it would be a level playing field, but it's hard to believe you're playing on one when a pitch has been called.
"Clients will sometimes put the incumbent on a pitchlist because they feel they owe it to the agency and want to be fair. But that's really being kind to be cruel."