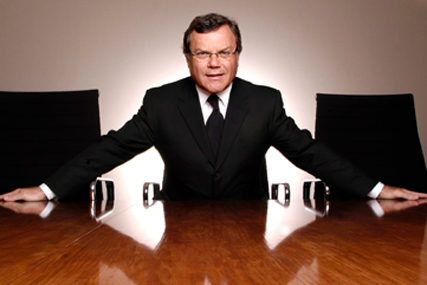 The deal is subject to regulatory approval. AKQA, which is being sold by private equity owner General Atlantic, will continue to be run as a separate and standalone brand within WPP by founder and chief executive Ajaz Ahmed and chairman Tom Bedecarré.

Bedecarré will also become president of WPP Ventures, a new company which will explore digital opportunities for WPP from a base in Silicon Valley. Other appointments to the board of WPP Ventures will be made in due course.
Although the price was not disclosed, it is likely to be the biggest digital acquisition since Publicis Groupe paid more than $500 million for Razorfish in 2009.
Campaign
reported WPP's interest in AKQA in 2010, after which WPP asked for a retraction saying "although WPP had had discussions with AKQA in the past, it was not currently considering a bid for it and has no immediate plans to".
WPP was involved in discussions in 2007 when a majority stake in AKQA was sold to General Atlantic for an estimated $250 million.
In 2010 AKQA held talks with Japanese network Dentsu about a $600m bid, but Dentsu walked away.
AKQA's client list also includes Delta, Diageo, EDF, Gap, Microsoft Xbox, Target and Virgin Money and it employs 1,160 people worldwide through offices in the US (San Francisco, New York, Washington DC), Europe (London, Paris, Amsterdam, Berlin) and Asia (Shanghai).
It is forecast to make revenues of around $230 million in 2012, having achieved $189 million in 2011, while WPP's 2011 revenues topped £10 billion.

Sir Martin Sorrell, chief executive of WPP, said: "We are thrilled to welcome AKQA's unique team of technological innovators and entrepreneurs to WPP. We have admired their creativity and technological skills for a long time along with their outstandingly effective and award-winning work for clients.

"We are looking forward to working with Ajaz and Tom to broaden their offer and our own, both geographically and functionally. We are delighted to be united!"
AKQA was founded in 2001 and was Campaign's digital agency of the year in 2010 and 2011.

Ahmed said: "With increased resources and access to new geographies, our partnership with WPP will fuel the next level of energy, excitement and opportunity, delivering innovation and creativity at scale."