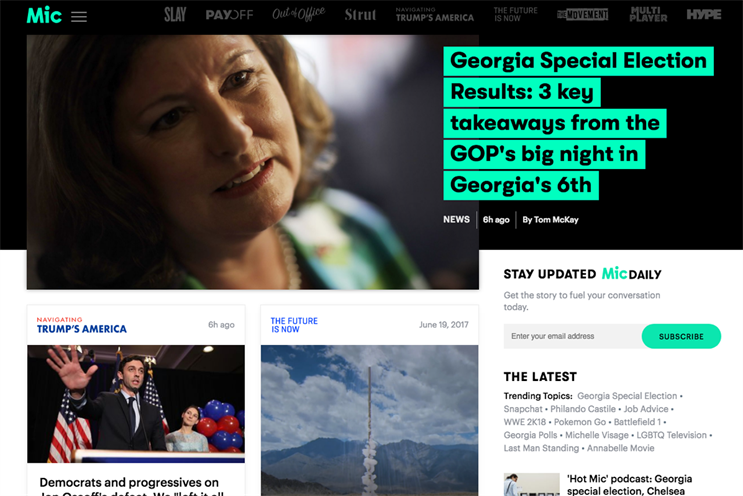 This is the latest in a series of investments WPP has been making into millennial-targeted digital content companies.
Less than a month ago, the agency group made an undisclosed investment in 88rising, a US-based digital content site that targets Asian millennials.
WPP's prior investments include: Russell Simmons' All Def Digital, Refinery29, Uproxx Media Group and Vice.
Mic attracts more than 65 million unique readers to its platforms every month. It employs journalists who write about news and cultural events and also creates branded content.
Advertisers and branded-content clients include Google owner Alphabet, Goldman Sachs, Marriott International, Netflix, and Microsoft.
Mic is based in New York with bureaus in San Francisco, Los Angeles, Chicago, Toronto, Stockholm and Kiev. It employs 165 people and was founded in 2011. Since its inception, Mic has raised $60m in funding.