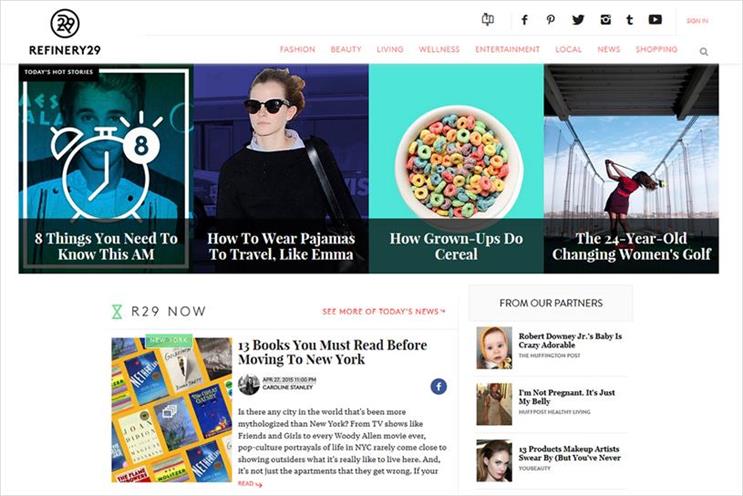 Launching today (23 November), refinery29.uk will be backed by a London-based team, led by Sarah Raphael, the former acting editor of i-D, who will be the editor.
The UK team has been tasked with developing original content on beauty, news, entertainment, wellness and lifestyle, as well as curating content from the US site, Refinery29.com.
The London team is aiming to reflect the Refinery29 brand that has been built up in the US by providing a "distinct point of view that showcases emerging talent, stories of women impacting cultural change and content that challenges convention."
Kate Ward, Refinery29's vice president of international, assembled a team of 11 to drive the UK launch.
The move comes after WPP made a $50 million investment in Refinery29 in April.
The website was co-founded as a hyperlocal blog by Justin Stefano and Philippe von Borries in 2005, but has since developed into an online magazine for young female readers.
Von Borries, the co-founder and co-chief executive of Refinery29, said: "By launching a dedicated UK platform, we are expanding our global network of creative leaders with content that will serve and represent our UK audience and continue to inspire women worldwide."
Among the first features will be an interview with Nick Grimshaw, the BBC Radio 1 presenter and judge on ITV's The X Factor, about the women whom inspire him.
Refinery29 is also hoping to launch France and Germany editions in early 2016, as well as "additional markets", the company said.
The US site currently receives more than 25 million monthly unique visitors, with 75 million additional viewers across other platforms.