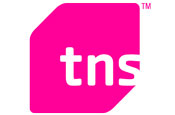 In an announcement to the London Stock Exchange, WPP said it would offer 260.6p per share for the company.

This values the entire share capital of TNS at around £1.082 billion. If the bid is successful, WPP hopes to merge the company with its existing research firm, Kantar.

The WPP statement said: "A Kantar/TNS combination would create the second largest information, insight and consultancy group globally, with leadership positions in key geographies, competencies and sectors."

It said that one-off merger costs between the companies would reach up to £52 million.

WPP also said its offer to TNS shareholders was conditional on them rejecting a proposed merger between with Gfk.

It said: "WPP questions the ability of GfK-TNS to deliver the merger benefits expected by TNS."