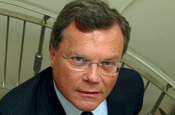 The Daily Telegraph today said that WPP chief executive Sir Martin Sorrell has expressed an interest in moving his company abroad.

WPP currently pays more than £200m a year to the government in tax.

The article says that businesses registered in Ireland only pay 12.5 per cent corporation tax, compared to 28 per cent in the UK.

A number of companies are considering moving abroad ahead of predicted changes to the tax system next year, which could raise tax on overseas profits.