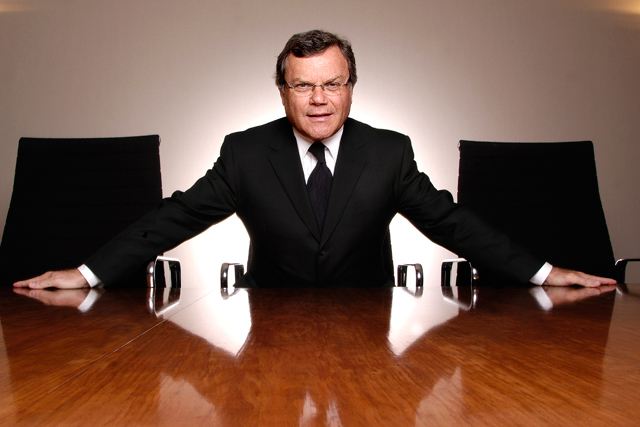 Despite growing signs of a slowdown in the global economy, the holding company led by Sir Martin Sorrell still saw increased client spending, as well as pulling in net new business estimated at $1.2bn (£728,376,000m).
Revenues rose 6.1% to £4.71bn, although the group claimed it was disadvantaged by the strength of sterling against the dollar.
Advertising and media buying was easily the best performing sector within WPP as well as the biggest, notching up 10.4% growth to £1.93bn. Consumer insight grew least at 1.3%, while PR was up 3% and branding, healthcare and specialist was up 5.7%.
However, organic growth, also at 6.1%, lagged the rates recorded by rivals Omnicom and Publicis during the second quarter.
Growth in the US has slowed, but compensating for this was, "somewhat surprisingly", 7% growth in the UK to £560.2m, as well as some growth in Western Europe and by a "last-in, last-out recessionary recovery" in the rest of the world.
Sorrell's prediction of a LUV-shaped recovery [the letters applying respectively to Western Europe, the US and developing markets], made last year, "remains battered but intact", according to his group's update.
The company stuck behind its full year growth forecasts somewhat diffidently, after admitting revenues in July grew at the slower rate of 4.3%.

It now expects full year like-for-like revenue growth to be at "very similar levels" to the 5.9% growth across the first seven months of the year.
It sounded a note of warning in observing the effect of the latest stock market crisis on consumer and client thinking has yet to be seen.

It said: "Given recent events our operating companies will be even more cautious about hiring additional staff in the balance of this year."
However, it signalled it will be getting more aggressive with acquisitions, having restricted itself to spending £100m per year in the wake of digesting market research firm TNS in 2008.
It has raised its budget to £400m for this year and is targeting small and medium-sized companies focused on new markets, new media and consumer insight.
New business wins during the period included Revlon global creative for Y&R and Taxi and DFS UK media for MediaCom, offset by the loss of Y&R's Bacardi global creative account.