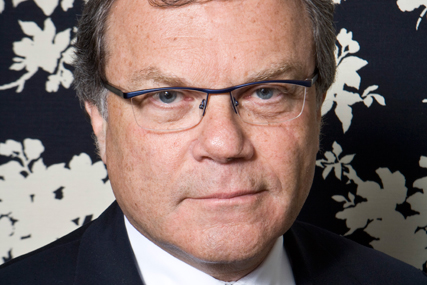 The group, which owns creative agencies JWT, Ogilvy & Mather and Young & Rubicam, as well as media networks MediaCom, Mindshare, Mediaedge:cia and Maxus, said that UK growth improved since January, posting organic revenue growth of more than 4% in both April and May.

Overall, year-on-year May revenue worldwide showed a growth of well over 5%, according to the group.

WPP said that the United States had continued to show remarkably strong like-for-like growth, continuing in April and May, with combined revenue growth of more than 7% and well over 5% for the year to date.

Continental Europe overall was flat, although Eastern Continental Europe showed revenue growth for the first five months of more than 1%.

The group admitted that, in Western Continental Europe, the market remained difficult, with revenue down slightly in the first five months, with France and the Netherlands the most challenging.

However, Germany and Belgium performed relatively better, especially in April and May, with Italy also showing signs of improvement.

The group said that in Eastern Continental Europe, Russia and the Czech Republic, it had performed well, with revenue growth in the first five months of over 12% and almost 7% respectively.

In the Asia Pacific region, Australia and New Zealand were still the most affected, but WPP said Japan appeared to have stabilised, with growth in April and May and growth, as a result, in year to date.

South East Asia had also shown sequential monthly improvement for the last three months, with growth in May of almost 13%. Asia Pacific growth had been driven by Greater China, India, Singapore and Japan.

Revenue growth in mainland China was over 7% in the first five months, with India even stronger at almost 12%.

Philip Lader, chairman of WPP, said: "There has been a marked recovery in our advertising and media investment management businesses in the last two months, with combined growth of almost 5.0% and, as noted above, year-to-date growth of 1.7%, compared with -0.9% in the first quarter.

"Our global advertising businesses – including "soggy" Western Europe – returned to growth in May, the first time since November 2008. Consumer insight revenues have also strengthened markedly in the last two months, up well over 5%."

Lader added: "Our first quarter revised forecasts show that, on a like-for-like basis, the improvement in revenues, compared with budget, seen in the first five months, will continue for the balance of year, with full year like-for-like revenue growth of around 2%.
"During a very tough 2009, the number of people in the business was reduced by 12% and, as comparative revenues have started to improve, headcounts have consequently started to increase, particularly in faster growing markets.

"Overall headcount is up slightly over 1% at the end of the five months following January 1, 2010, and operating companies have released salary increases where deemed necessary, to ease last year's pressures."

At the end of 2009, the group employed 138,000 globally – including those employed in associate companies.

Lader stressed that, although still cautious, better times were predicted: "It has been a pretty bumpy ride and it is not over yet. Nor, in one sense, will it ever be over. There is never a time in a competitive market such as ours when our companies can sit back and relax and let the business roll in. To continue to win means continuing to compete – every day, all the time. "

He added: "But one of the very few benefits of the turbulent times we live in, is the reminder they provide of an easily forgotten basic truth: if you do what you are paid to do outstandingly well, everything else will follow."
The WPP annual general meeting was held in Dublin, where the group moved its headquarters in 2008, due to stringent tax laws, which require UK companies to pay corporate taxes for all overseas interests.
Earlier in the week, chancellor George Osborne made a personal plea to Sorrell to return the business interests of WPP Group from its current base in Ireland to the UK.