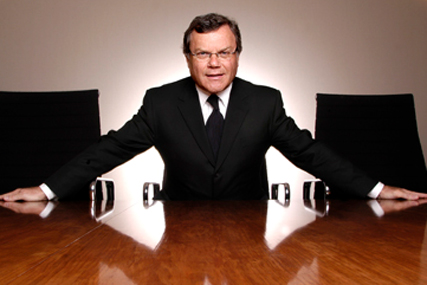 WPP chief executive Sir Martin Sorrell and strategy director Mark Read revealed that more than 40 WPP clients, including global powerhouses Ford and Dell, have licensed 'live dashboards' from the group.

The dashboard combines GroupM's media spend and performance data, and research from Kantar, together with non-proprietary information such as social media content, web analytics and client CRM data.

Read said: "If you think about the direction that marketing is heading, this really is the future and what clients should be looking for."

He added that WPP was working on a technology partnership with Facebook, called Co-Lab, which will see five key clients benefit from integration between WPP's ad network 24/7 Real Media, and the Facebook API.

Sorrell remarked that in addition to developing dashboard-style insight software for chief marketing officers, he saw an opportunity in providing services around raw data that would be the preserve of another type of customer, the chief technical officer.

Companies such as IBM, Deloitte and Accenture are also active in this area, and Sorrell added: "It's an opportunity, but, like all opportunities, if you don't look at it, it becomes a threat."

He also indicated that he expected digital revenues to reach 33% of group revenues by 2014. Last year, digital accounted for 27% of total revenue.

Continuing acquisitions were said to be key to this, as merely transforming existing businesses would add about 1% per year, so would take two years longer.

In answer to an analyst's question about how much WPP had spent on digital acquisitions over the past 10 years, Sorrell hazarded a "complete guess" of a billion dollars.
Read, who has been WPP's director of strategy since 2002, is responsible for embedding digital capabilities within all WPP businesses, and is also chief executive of WPP Digital.
He stressed the importance of gathering data and applying digital expertise across all its business areas in advertising, media, PR, insight and direct marketing.