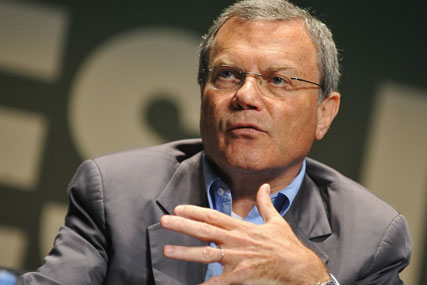 Lader, wanting to ease shareholder concerns, spoke to the company's investors about the value of investing in WPP, whose businesses include creative agencies JWT and Ogilvy, media agencies MediaCom and Maxus and PR agency Burson Marsteller.
But when given the chance to show what they thought of WPP's 2010 remuneration report, which showed more than £7m was paid out to three executives, an unusually large proportion – 41.8% – of shareholders showed their disapproval.
They were voting on the combined packages awarded to chief executive Sir Martin Sorrell, finance director Paul Richardson, and digital director Mark Read.
Sorrell received a base salary of £1.09m, and an overall remuneration package of £4.23m in 2010.
Richardson received a base salary of £637,000, and an overall package of £2.18m.
Read received a base salary of £325,000, and an overall package of £899,000.
Lader defended WPP's core marketing communications business, dismissing those who claim creative campaigns are a waste of money.
Lader said: "For as long as we can remember, there have been commentators – and sometimes thoughtful and authoritative commentators – who have believed, and claimed, that much of the expenditure on marketing communications is prompted by vanity rather than the legitimate pursuit of profit.
"We have been told that marketing was history and that brands were dead.
"If ever such an analysis was going to be tested and found to be true, it would have been over the last few years. Even in good times, our client companies don't spend money on research and marketing without sound reason.
"When times are more difficult, every last item of expenditure is examined and tested and expected to justify its existence by contributing to the maintenance of commercial health."
He went on to say that the "company's continuous pursuit of creative excellence" is "driven by the demonstrable fact that good ideas – the managed application of the imagination – make our clients' money go further. Inventiveness has a huge value."
In terms of financials, WPP reported that revenues for the first four months of the year were up 6% year on year. They climbed 7% in the UK and 8% in the US. Across western Europe, the group highlighted France, Belgium and Spain as the most difficult markets.
Across sectors, growth came across advertising and media, at 12%, ahead of public relations, 5%, and consumer insight, 3%.
The group said its marketing communications companies are positive about performance this year, particularly in faster growing markets.
However, one point of concern for WPP is 2013, which it said could be challenging, as a re-elected or new US president "has to finally wrestle with the colossal fiscal deficit, post-election".