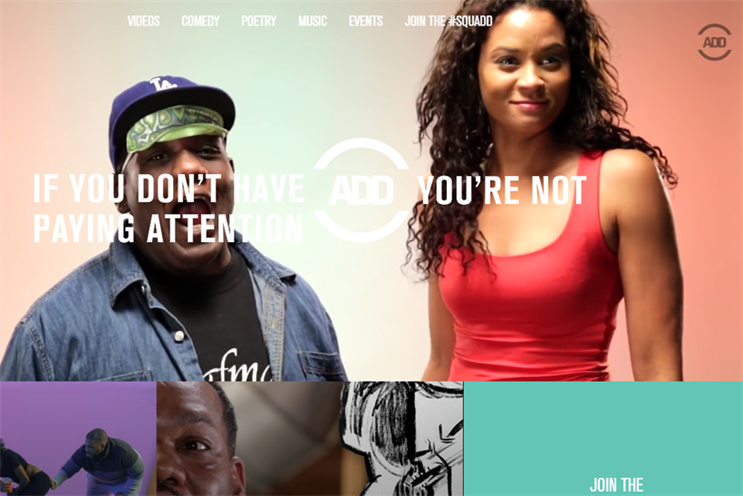 ADD, whose slogan is "If you don't have ADD, you're not paying attention", was founded in 2013 and counts NBC Universal and Samsung among its clients.
The investment is being made through Silicon Valley-based WPP Ventures, which explores investments in new technology companies, with the intention of strengthening its ability offer innovative solutions to WPP clients.
ADD reaches more than 100 million users monthly via Youtube and Facebook, and describes itself as the fastest growing media brand in urban youth programming. It also distributes content through traditional and premium television, cinemas and live events, and works with advertisers through an in-house creative advertising agency.
WPP said the investment was a part of its strategy to differentiate its offer to clients through a focus on technology, data and content – drivers that have also led it to invest in companies like Hispanic-focused digital content creator Mitú, Inc, and fashion and lifestyle media brand Refinery 29.
Def Jam was founded by Simmons with Rick Rubin in 1983 and was instrumental in the development of hip hop, releasing music by the likes of Public Enemy, LL Cool J and the Beastie Boys. Simmons has also worked as a TV and film producer, and is a high profile animal rights activist.