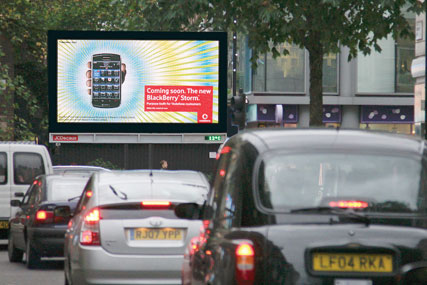 Team Vodafone's appointment is expected to affect all markets where Vodafone operates as a wholly owned venture, including the UK, Germany, Italy (despite it being a partnership, not wholly owned, venture) and Spain in Europe.
Team Vodafone is a centralised unit within WPP, which to date has largely been a vehicle for WPP's creative agencies.
It co-ordinates WPP companies working on the Vodafone business, drives best practice and focuses on the client relationship.
The appointment will be a blow to Aegis's Carat, which was only awarded Vodafone's £55m UK media account in January after a protracted seven-month pitch process against previous incumbent, Omnicom's OMD.
It will also be a huge loss to OMD, which handles the bulk of Vodafone's media business elsewhere in Europe.
Vodafone's US and French media interests, through Verizon Wireless and SFR respectively, were not included in the review, neither were Russia or South Africa.
It is not yet clear if Vodafone's Australian business, which recently merged with Hutchison's 3, is included.
A Vodafone spokesman said an official decision had yet to be announced, but confirmed the consolidation of global accounts was the first time the telecoms company had placed its entire multi-market media business with one supplier since it became a global player.
The spokesman also confirmed total billings for the markets involved in the review were approximately £800m.
"It was all about finding the most cost-effective way of doing things", added the spokesman. "The decision means we won't actually save on costs, but we will get a bigger bang for our buck."
A spokesman for WPP said that, as far as it was concerned, no final decision had been made and there were still three agencies involved in the process.
The pitch process has been run by Vodafone's global brand director David Wheldon and global media director Charlie Stopford. It will supersede a number of local-market reviews that have already taken place or that are still under way.
The global review was instigated by Vodafone chief executive Vittorio Colao, who took control of the company in July 2008.
Announcing company group revenue of £19.9 billion, an increase of 17.1%, in 2008, Colao said he planned to further improve operational performance through cost efficiency.