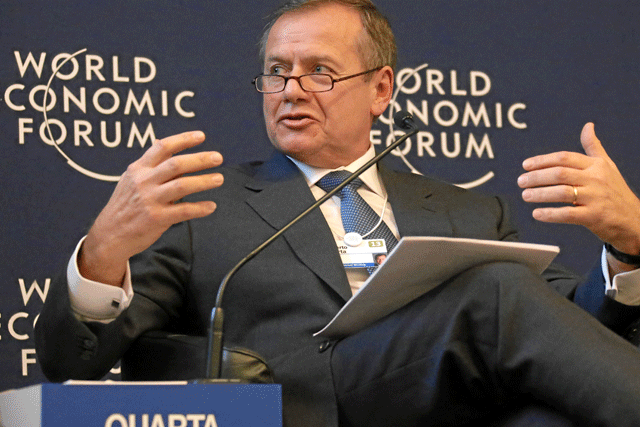 Quarta joins from the media technology company Smith & Nephew, where he is chairman.
He is also chairman of the engineering business IMI, a partner at the private equity firm Clayton, Dubilier & Rice and a non-executive director at SPIE.
He will join the board on 1 January 2015 and offer himself for re-election at the company's annual General Meeting in June. Subject to his re-election, he will be appointed chairman.
Lader announced his intention to step down at the end of the year at WPP's Annual Report in April. He has served as chairman for the past 14 years.
Sir Martin Sorrell, the chief executive officer at WPP, said: "Following an exhaustive search, the board has chosen Roberto to be its next chairman, as his experience and background complement and will help develop WPP's strategy in new markets, in new media, in data investment management and the application of technology and, last but not least, horizontality."
Quarta said: "It is a great honour to join the board of WPP, a global leader in its field and an outstanding success story in British business.
"I look forward to working with the board to help the company as it continues to build leadership positions in the fast changing media markets."
In October WPP posted a year-on-year revenue rise of 3.1 per cent to £2.8 billion across the third quarter of 2014.
WPP blamed the slower than expected results on a strong UK pound and weak currencies in faster-growth markets for dragging down the figures.
In constant currency terms, revenue was up 10.6 per cent year on year, while like-for-like revenue was up 7.6 per cent.