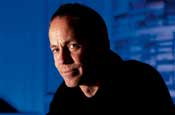 Robert Campbell is set to resign from his position as the managing partner at United London as WPP plots a merger of its struggling hotshop with Grey.
Campbell has not officially tendered his resignation. However, colleagues say he signalled his intention to quit before leaving for an extended holiday three weeks ago. He returns next week.
A source at Grey confirmed discussions involving senior management at the two agencies had been held in the past two weeks.
"We're in early talks, but it's going to the lawyers soon. We're at the stage where we're looking at each other's books and numbers," the source said.
Earlier talks in which WPP plotted merging United with its Wunderman network are understood to have gone cold.
Under the terms of the deal, the United managing partner, Jim Kelly, is widely expected to fill the chief executive position at Grey. Tamara Ingram, the former Grey chief, left the post in January to lead WPP's $1 billion Procter & Gamble business. However, sources close to Grey say the network has still not ruled out appointing an external candidate.
Any merger between Grey and United will need to involve Campbell in the discussions - he and Kelly each own 13 per cent of the agency.
It would also cast doubt over the future of the United Network, which has its headquarters in London. Andy Berlin, the global chief executive of the network, has one year left on his contract. A United source defended the network: "It is fine and robust; London is the office with issues."
United London declined to comment. Campbell could not be reached.
- Comment, page 44.