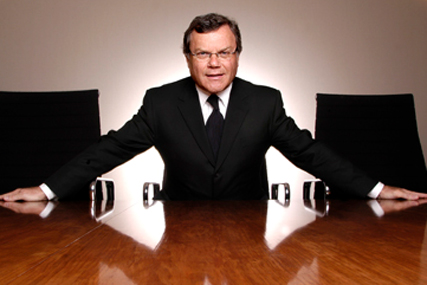 The media, marketing and advertising group behind some of the UK's largest creative and media agencies, including JWT, Ogilvy, MediaCom and Mediaedge:cia, took the controversial decision to move its tax base to Ireland more than 18 months ago.
Since then, WPP has saved an estimated £50m by avoiding tax on its foreign profits, which contribute almost 90% of its total revenue.
In an interview with Sky today, Sorrell said: "If consultation resulted in certainty that overseas profits would not be taxed and legislation [is] enacted, and rates remained the same, we would move back."

The chief executive's comments are likely to put more pressure on the Labour Government in the run up to next month's election.

Some of Britain's most influential business leaders have already played a significant role in undermining Labour's plans to increase National Insurance (NI) contributions if re-elected.

Conservative leader David Cameron accused the Government of being on the "wrong side of working people and British business".

However, the Conservatives lead in opinion polls has slipped in recent days, and Labour has launched a new business consultation that will consider possibly reversing some of the changes to tax laws.