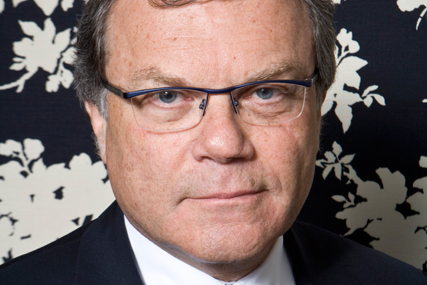 WPP's interim results for the six months to 30 June show profit before tax of £243.9m and billings up 8.5% to £20.3bn.
Key organic revenue for the group, whose ad agencies include JWT and Ogilvy & Mather, was up 3.1%. This like-for-like figure is an important indicator of the group's health and contrasts with a drop of 11% this time last year.
WPP said in a statement: "The results reflect the recovery in the world economy, following the massive fiscal and monetary stimulus in response to the sub-prime, insurance monocline, Lehman and other elements of the crises."
The group's figures were boosted by revenue growth in the US and the UK of 5.5% and 2.7% respectively.
But the recovery is far from universal, with WPP's operations in so-called Western Continental Europe, including France, Germany, Italy and Spain, down 0.2% in the period.
Revenue for Asia-Pacific, Latin America, Africa & Middle East and Central & Eastern Europe was grouped together, to result in a slight lift of 0.9% at constant currency.
Revenue in Africa on its own was up almost 6% in the second quarter fuelled by advertising activity surrounding the Fifa World Cup.
New business billings for the group, which also houses media agencies MediaCom and Mindshare, were estimated to be almost double last year's, at £2.1bn.

The results represent a marked recovery from this time last year, when Sorrell was forced to admit the recession had had a "severe" impact on WPP after profits slumped by almost half (47%) to £179 million.
The interim report also highlights that since the first half of 2009, WPP has shed a further 9,500 employees around the world, with the average number of people for the group falling from 109,504 to 100,008 in H1 2010.
WPP's results have been widely welcomed by financial analysts and the group's forecasts are expected to be upgraded for the year.
Giasone Salati, analyst at Execution Noble, said: "We expect faster margin progression and believe that the shift from a creative/talent-based business model to a data/technology-intense one offers larger economies of scale longer term, over and above the short term positive effect from operating leverage.
"We expect that, in the near term, advertising growth will outpace GDP growth as private investment and consumption should become a larger component of GDP compared with public spending.
"While WPP currently trades towards the bottom of the range, peak margins are again achievable as is growth at least in line with global GDP."