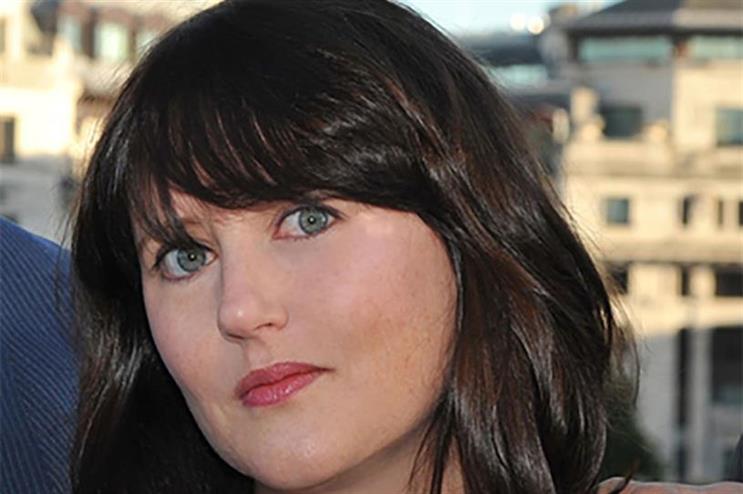 WPP is trying to "rewrite history" with its claim that Gustavo Martinez was simply trying to put employees at ease with a joke about being raped during a 2015 J. Walter Thompson meeting, lawyers for Erin Johnson said in a memorandum filed today.
Last week, WPP lawyers sought to characterize the joke made by Martinez at an internal meeting in Miami as an attempt to "lighten the tension" after a raucous party at the hotel had proved disruptive to several JWT executives. They also argued that Martinez should not be faulted for failing to grasp the subtleties of "his fourth language."
A tape of the joke should not be submitted as evidence in Johnson's discrimination suit because it could cause annoyance, embarrassment and significant harm to the company, WPP's lawyers had argued.
Today, Johnson's lawyers characterized those claims as both insufficient and contradictory.
By acknowledging that Martinez had made the joke, WPP is admitting that Martinez' original denial of the charges is false, they said.
"Defendants thus now admit that Martinez's comments they previously denied having been made were, in fact, heard by a large audience of high level JWT employees," they said. "Defendants' statements, to employees, clients and the press, that 'there is absolutely no truth to [plaintiff's] outlandish allegations' are now admitted to be false."
Johnson's lawyers also dismissed WPP's "language barrier" defense as an after-the-fact contrivance.
"Tellingly, no one seems to have thought up the defense that a 'language barrier' led to Martinez's knowingly reprehensible comment until now," they said. "Again, contrary to numerous statements to clients and the press that Martinez speaks six languages and is fluent in five (including English), conducts business in English, and is a 'global' leader who lists his command of English proficiency on social media as 'native' or 'bilingual,' defendants now find it convenient to paint Martinez as misunderstood and as trying to help relieve tension."
"'Rape' is not funny in any language," they added.
Rather than explain why the tape should not be admitted as evidence, WPP's most recent arguments personify the culture and attitude that made it necessary for Johnson to file her lawsuit, the lawyers said.
"For defendants to casually dismiss the Miami comments as an attempt at humor, by parsing the words and creating an inaccurate backdrop to justify what cannot be justified, shows that Johnson's frustration at her complaints being ignored was justified," they said.
Furthermore, WPP's attempts to put the joke in context amount to a defense of such behavior, they said.
"Defendants' dismissive description of the 'context' of Martinez's joke about being raped, 'but not in a nice way' is confirmation that defendants not only are condoning Martinez's behavior, but indeed are encouraging it."
Johnson filed the suit against WPP, JWT and Martinez in federal court in New York on March 10th alleging that Martinez repeatedly made racist and sexist comments that rendered it "impossible for her to do her job." According to the suit, Martinez said, "Come here [Johnson] so I can rape you in the bathroom" in front of colleagues; occasionally grabbed her by the neck or throat when speaking to her; and more than once referred to "fucking Jews" and talked about black people as "black monkeys" in public settings.
Though WPP, JWT and Martinez are all named as defendants in Johnson's case, it was Martinez alone who made the statement denying the charges that Johnson's lawyers cite in today's memorandum. WPP, after initially saying an internal investigation had failed to corroborate any of the claims, has maintained that they are continuing to investigate. (WPP retained Bettina Plevan, a prominent labor lawyer and partner at New York firm Proskauer Rose, to conduct an independent investigation starting March 14th).
Today's 25-page filing also takes issue with WPP's argument that the tape should not be made public because it would lead to more media "harassment" for the JWT executives who appeared on the tape.
"The absurd contention that media executives somehow deserve protection against a few calls or emails from the press does not come close to meeting defendants heavy burden to justify sealing of the Video," they said.
(In a memorandum last week, WPP said that executives appearing on the tape have been subjected to harassing calls and emails from Campaign US deputy editor Eleftheria Parpis.)
Ultimately, the defendants "want it both ways," the memorandum says. "They want to have Martinez's comments, including the 'rape joke' viewed by all as innocuous, and certainly not possible evidence of bias. But at the same time they want to make sure that the Video does not see the light of day for fear it could cause 'reputational harm' to JWT."
Johnson remains on administrative leave from JWT. Martinez resigned one week after the lawsuit was filed, and was replaced as chief executive by Tamara Ingram, the former WPP chief client team officer.