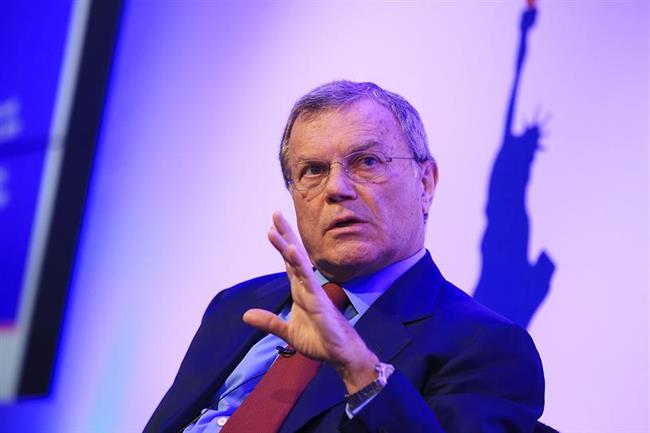 WPP, the world's largest advertising holding company, has reported pre-tax profit of £709.7 million ($1,098.7 billion) in the first half of 2015, up 44.5% year-on-year.
UK revenues saw an increase of 9.7% to £860 million ($1.33 billion), according to interim results posted by the owner of MediaCom and Ogilvy & Mather.
The group's global pre-tax profit represented an impressive 45.6% growth in constant currency. This growth was attributed to net exceptional gains on the sale and revaluation of investments as well as improved operating performance.
Revenue was reported at £5.84 billion ($9.04 billion), up 6.4% in constant currency, in the six months to June 30, 2015.
Operating profit in the UK was £92 million ($142 million), up 1.1% year on year, although the margin slipped from 13.7% in H1 2014 to 12.7% in the first six months of 2015.
In the UK, WPP said the group's media investment management business grew "less strongly" than the previous year, together with public relations and public affairs agencies which also grew slower.
The company, founded and run by Sir Martin Sorrell, saw operating profit grow to £788.9 million ($1.22 billion), up 48.5% year-on-year.
But despite reporting what it called a "strong performance," WPP delivered a lukewarm commentary on the economic outlook and "misplaced" industry optimism.
In its 2015 interim statement, WPP said: "To survive in the advertising and marketing services sector, you have to remain positive, indeed optimistic, seeing the glass half-full and industry and company reports generally continue, understandably, to reflect that attitude.
"However, general client behavior does not reflect that state of mind as tepid GDP growth, low or no inflation and consequent lack of pricing power encourage a focus on cutting costs to reach profit targets, rather than revenue growth.
"In addition, there seem to be little, if any, reason for an upside breakout from the current levels of real or nominal GDP growth, which previously remained stuck at around 3% and 5% respectively and below the pre-Lehman trend rate, which by definition was unsustainable."
WPP reported a 2.3% rise in first half like-for-like net sales, which was in line with industry forecasts, and a 3.7% increase for July, which it said was an indication of a stronger third quarter.
The outlook for 2015 would be "demanding," WPP said, but speculated 2016 could see a one percentage point uplift in growth thanks to big events like the US presidential election campaign, the Olympic Games in Rio de Janeiro, and the Uefa Euro 2016 football championships.
This article first appeared on campaignlive.co.uk.