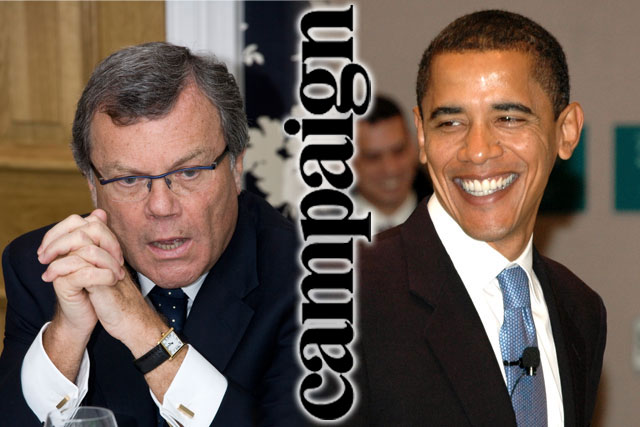 Obama is only the second US president in history to pay a state visit to Britain, and only 170 guests were invited.

The WPP boss has been vocal about his appreciation for the way Obama's administration has handled the US economy since 2008. He believes that the rebound in the US economy last year was the strongest he's seen during his quarter of a century at the helm of WPP.

Sorrell has a strong interest in Anglo-American relations, with 35% of WPP's total revenues being generated in North America in 2010, helping to make it the biggest marketing and advertising holding company in the world.
In December, Blue State Digital, the advertising agency that attracted critical acclaim after its work on Barack Obama's successful presidential campaign, was bought by WPP for an undisclosed sum.

Blue State Digital's 'Obama for America' online campaign is credited with mobilising millions of voters in 2008.

The agency has also worked with the Communications Workers' Union in the UK on its bid to oppose the privatisation of Royal Mail and on the "HOPE not hate" organisation to raise opposition to the British National Party.
WPP also services US automotive giant Ford and tech behemoth Dell around the world.
Other business luminaries among the guests last night were Rolls Royce's Sir Simon Robertson, Virgin's Sir Richard Branson, Barclay's' Bob Diamond, Unilever's Michael Treshcow and GlaxoSmithKline's Sir Christopher Gent.