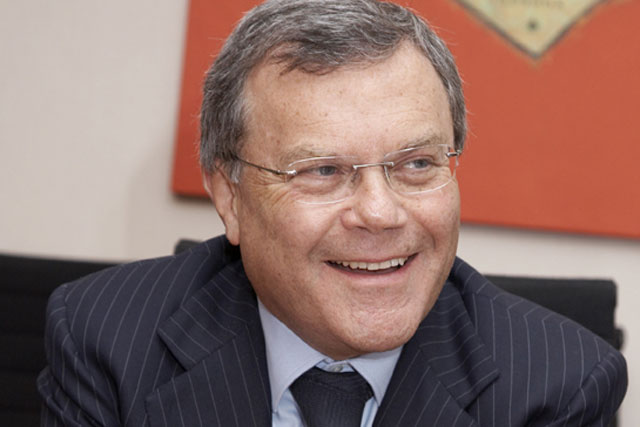 According to WPP's third quarter trading statement, the group generated total revenue of £2.68 billion between 1 July and the end of September, up 7.4 per cent year on year and representing like-for-like growth of 5.0 per cent.
In the UK WPP experienced "strong growth" and revenues were £352 million in the third quarter of 2013, up 13.2 per cent. On a like-for-like basis, UK revenues increased by 8.1 per cent.
UK revenues accounted for 13.1 per cent of the total, up from 12.5 per cent in Q3 2012.
The advertising and media investment management division of WPP, which includes the group's ad and media agencies, revenues increased by 8.2 per cent in the third quarter, with like-for-like growth up 6.6 per cent.
Advertising and media investment management was the strongest performing sector for the group, with advertising growing "well" in the UK, North America, Asia Pacific and Africa, and media showing "particularly strong like-for-like growth" in all regions bar North America.
WPP said in Q3 it experienced "significant acceleration" over Q2 and the first half of 2013, partly the result of easier comparatives, citing a "strange September" which seems to have been forgotten, but also "particularly strong" growth in July and Spetemper as well as in North America, the UK and Latin America.