Video
Wrangler 'stunt' by Fred & Farid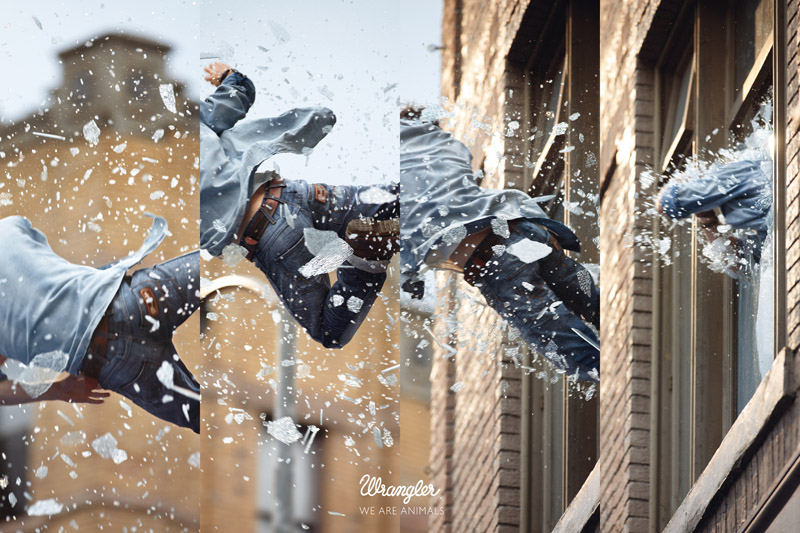 Wrangler has launched new print and digital work for its ongoing 'We Are Animals' campaign, to publicise its spring/summer campaign.
The ad, by Paris-based agency Fred & Farid features professional Hollywood stunt men and women in Wrangler jeans. The stunt people jump from windows 25ft high, are set on fire and fall through panes of glass, wearing the brand's denim.
The ad aims to give a modern twist to the Wrangler's cowboy image. The campaign includes a website created by Stink Digital, allowing users to view the shoot from the perspective of the stunt people. The campaign was shot by photographer Cass Bird.
In addition a behind-the-scenes video was seeded on YouTube. The campaign has been launched in the UK and Germany.