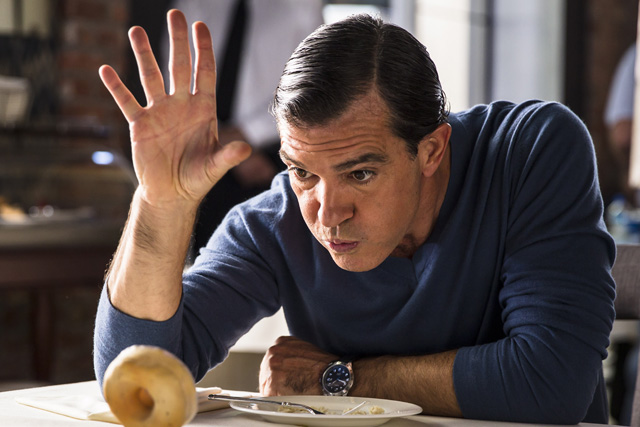 The year-long global advertising campaign breaks on 14 February and will feature the endline 'Break up with lingering food'.
It forms a part of Wrigley's wider 'Eat drink chew' marketing strategy, which was first rolled out in 2011 to promote the health benefits of Extra, the bestselling sugar-free chewing-gum brand in the UK.
Pamela Bower-Nye, Wrigley's UK and Ireland marketing director, said Banderas was the 'perfect ambassador' to encourage consumers to incorporate Extra into their everyday oral care routine.
Banderas, who has starred in films such as Shrek and Desperado, has previously appeared in marketing for Marks & Spencer. The 2007 TV ad, which also featured long-time M&S ambassador Twiggy, was shot in the style of classic Hollywood film trailers.
According to Nielsen figures, UK sales of Extra rose 11.6% in 2012 to £172m. Its nearest competitor, sister brand Airwaves, recorded a 4.3% rise in sales last year to £34.1m.
Former Britvic international marketing director Bower-Nye joined Wrigley in Novem-ber, taking responsibility for its gum and confectionery portfolio.
She replaced Daniela Cam-pari, who left the company to return to the US.