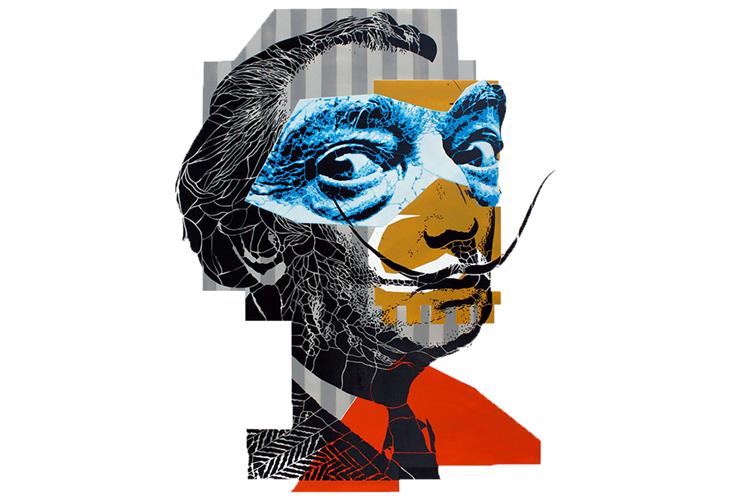 A new generation of brand owners are emerging out of the recession. They are about diversity, locality, variety, individuality and depth. They are global in ambition but refuse to sacrifice quality for quantity.
They are defiant, they are everywhere and they are growing. They stand in stark contrast to the uniform, global corporation of the world before the crash. They are the manifesto brands.
In their desire for change, to draw a line under the past and in their habit of stating their aims in manifestos, these new brands resemble the great artist movements of the modern age.
The Romantics stood against the horrible realities of the Industrial Revolution and were all about absolute inwardness. They were also canny entrepreneurs and invented popular fiction to create as big a market as possible for their stories. The Romantic movement swept the world. Byron, Keats and Shelley became the first rock stars. Romanticism became the first-ever consumer craze.
Agitate, educate, organise. This is a communications plan road-tested by revolutionaries throughout history
Today, there is no other brand like BrewDog. They are surrealist revolutionaries, punks of brewing and provocateurs of business. They are the self-declared leaders of a consumer backlash against homogenisation. The brand's manifesto calls for nothing less than a craft-brewing revolution.
Brands that get it wrong try to please all the people all the time. The good books, movies, songs, art and brands have a point of view. It is not enough to have a common purpose with your target audience. You need a common enemy.
We can certainly learn a thing or two from those artists and the brands that follow in their wake about how to launch manifestos and build movements.
1 Don't write it alone. Manifestos are the start of a movement and movements need a vanguard. Gather your fellow travellers together, lock yourselves in a room, speak your mind, discover common ground, agree objectives, decide what you will do and what you will never do. This is how manifestos get written.
2 Launch with a bang. Test it, tighten it until it is watertight, then get it out there. The Futurists were the first artists to write a manifesto and they launched it on the front page of Le Figaro, triggering a national, then a global, debate. They rode the momentum and translated it quickly into several languages as it spread around the world within weeks.

3 Don't just publish it, perform it. To manifesto is to perform. The Futurists literally shouted it from the rooftops. They booked out theatres to read from the stage. There were debates, arguments and riots. When BrewDog ride tanks through London or satirise Vladimir Putin's record on gay rights, they are following in the footsteps of rabble-rousing Futurists.

4 Know your purpose. A manifesto is a series of demands. The Futurists wanted to abolish the past. The Surrealists wanted to liberate the imagination as an act of insurrection against society. Hiut Denim aim to get the town of Cardigan making jeans again.

5 Find your new cultural group. The Beats were for the Beat Generation. Converse are for the after-hours athletes. Vice are for angry, disenfranchised millennials. BrewDog are for beer punks. Which emerging, vibrant subculture are you with?

6 Find common purpose with your audience. Make it clear that you both want the same thing. Levi's "go forth" articulated the frustrations of a generation that felt stuck.

7 Name your enemies. Artist manifestos had as many "down with…" as "up with…". Blu e-cigarettes stand against the prejudice that equates e-cigarettes with tobacco.
8 Develop your own myth. Before they had even launched their business, Pizza Pilgrims had filmed a documentary about themselves, written a cookbook and secured a load of press coverage.

9 Build a nodal network. Record Store Day is a global alliance of record shops, labels and bands that has given the record-shop business a massive boost, changed the business model, helped revive vinyl, restarted dormant careers and launched new ones. It is a wide, flexible, ever-evolving structure with no hierarchy. It is a networked movement.

10 Unleash an explosion of new ideas. Forget the big idea. Your manifesto will hold everything together. From that manifesto, thousands of ideas can spring. They need not look the same because they all ultimately demand the same thing.

11 Embrace a new media behaviour. The Beats had poetry readings and events, punks had fanzines. Vice own immersive video journalism and BrewDog have made the product their most potent media.

12 Agitate, educate, organise. This is a communications plan road-tested by revolutionaries throughout history. Stir things up with some provocations; as a crowd gathers, explain what is going on; when they are engaged and ready to go, show them what to do.

13 Create a groundswell. In surfing, a groundswell is a wave that keeps growing. It starts with a single energy source and, through a million complex interactions, becomes self-sustaining. For manifesto brands, this means selective use of bought media, provocative PR, stunts and events to activate social conversations, which are then amplified and encouraged by promotions and content and so on. The manifesto brand campaign is always on, and managing and sustaining it is a 24/7 activity. The days of launching an ad campaign and sitting back to watch the effect are long gone.

14 Read 100 Artists' Manifestos by Alex Danchev. It is an inspiration.

Phil Teer is a partner and the strategy director at Brothers and Sisters; themanifestoproject.co.uk