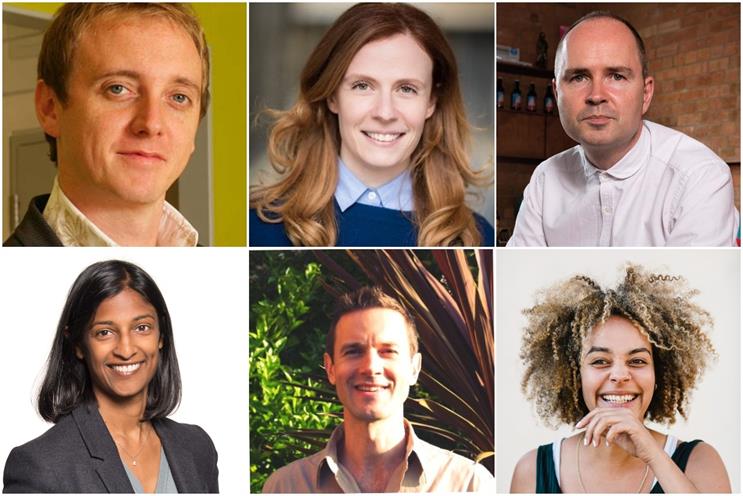 According to its application to the US Patent and Trademark Office, P&G aims to use the words LOL, WTF, NBD and FML on "non-medicated liquid soap; dishwashing detergents; hard surface cleaners; and air fresheners."
JTFC, you might be thinking (to reference a particularly crude, not to mention blasphemous, exclamation used in Team America: World Police) – could there even be a more basic way to try to get down with the kids?
P&G has declined to comment, so we don't know exactly what it has in mind. But it's certainly not the first time something seemingly daft has been trademarked to great commercial effect – in 2013, Welsh footballer Gareth Bale successfully trademarked a heart symbol he made each time he scored, and you can now buy all kinds of terrible items featuring it.
More recently, Taylor Swift trademarked various lyrics from the album 1989, including "This sick beat", which was totally sick.
So, does this move prove that P&G's brand wizards have serious BDE? Or is it just a desperate response to FOMO on the Gen Z dollar?
Mark Eaves
Founder, Gravity Road
Saul Bass said the best trademarks are "thinking made visible". Well, there's not much new thinking here. Just attempted appropriation. Even if they do manage to land LOL, the chest beating of pumped-up lawyers will no doubt be silenced by a social culture that owns the term and hates hubris.
It's actually an amusing illustration of past and future thinking co-existing in the present over at P&G. On the one hand they're chasing dead acronyms to squeeze out any last drops of cultural value whilst, simultaneously, pioneering the successful application of AI to mass audiences with things like the Olay Skin Advisor. I'd hope we're all more excited by the latter.
Arty Rajendra
UK head of IP disputes, Osborne Clarke LLP
A quick search of US trade marks register shows there have been 133 applications for or including WTF, so perhaps P&G's trade mark applications are in fact NBD (No Big Deal)? One mark is owned by the World Taekwondo Federation. There is nothing inherently wrong with seeking trade mark protection for a group of letters which serve as an acronym provided they are distinctive of the goods and services for which they are registered. Consumers must recognise them as a brand name of a single supplier or be educated to do so.
Third parties also need to be free to use those acronyms in a laudatory or other fair non-brand manner. Any enforcement action in that situation is likely to backfire on P&G for being overly aggressive, or OTT.
Chris Pearce
Chief executive, TMW Unlimited
On the surface, this move makes P&G look about as cool as a middle-aged man on a skateboard wearing a beanie. But, think about it. Alongside LOL and WTF, P&G has applied to trademark FML. If I were a grumpy, spotty teenager having to choose between Clearasil and a bottle of spot cream called FML, FML would win out every time.
A brand name that sums up teen angst on a product that helps treat or inspire that angst is highly likely to be a hit.
P&G could also try this with older consumers, who, it may shock them to discover, use text-speak acronyms almost as much as young people do. Changing Fixadent's name to FML for example would bring a smile to the faces of denture-wearers everywhere.
Andy Nairn
Founding partner, Lucky Generals
This is a really strange piece of thinking from P&G. Ostensibly, it's an attempt to connect with younger consumers, but in doing so it uses precisely the kind of heavy-handed, corporate behaviour that turns them off.
As such, it's a surprisingly tone-deaf move from a company that, at its best, has a good hold on consumer insight. Likewise, it feels very gimmicky for an organisation that has previously excelled strategically (if not always creatively). When you add in the dubious chances of legal success, this one leaves me muttering FFS.
Gillian Jackson
Head of youth engagement, Livity
Using slang to appeal to a younger audience has been done countless times, and as soon as these terms are featured in marketing campaigns, they lose any credibility. Brands need to contribute to youth culture, rather than appropriate it; it's important to walk the fine line of celebrating identity rather than profiting from it.
At Livity, we are surrounded by young people every day, and we know youth campaigns need to live in youth culture, add value to it, and engage in conversation meaningfully. The best use of slang has to come from KFC's recent chickengate, when the UK lost its mind when all stores ran out of chicken. To apologise, KFC rearranged their name to spell FCK, and the well-timed, perfectly placed stunt brought round the twitter community perfectly.
Somehow picking up a bottle of FML instead of Febreeze doesn't feel so well thought out. Twitter will most definitely have something to say about it though.
Yelena Gaufman
Strategy partner, Fold7
Just using textspeak comes with risks. But purchasing a cultural artefact is another thing altogether. Particularly when the culture in question sees the very notion of "ownership" as outdated. Moreover, the beauty of the language is that it's of the moment. Idioms will date, so by the time P&G's legal team have landed a trademark for OMG, there'll be a dozen new ones to claim. Is that a sustainable or effective marketing strategy? No. Could P&G find better returns by innovating products these audiences would actually like to use, rather than pursuing trademark rights to linguistic memes? Ofc.
---
* This stands for "fast moving consumer goods", a term teens use to refer to things like shampoo and fabric conditioner.