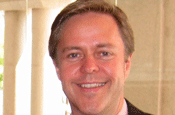 Tansey replaces John Butler, who left in July following parent company WPP's decision to roll Harrison Troughton Wunderman into Wunderman Automotive.

Trish Wheaton, the former president of Wunderman Canada, was drafted in on an interim basis following Butler's departure, to facilitate senior hirings at the agency. She will now take the role of chief marketing officer for the Wunderman group.

Tansey completes the senior line-up at the agency, joining Dave Harris, the founder of LIDA, who was appointed as executive creative director in August.

He will report into the Wunderman chief executive EMEA, Marcus Starke.

Starke, said: "Brendan brings the perfect blend of management, international and e-commerce experience to our UK operation. What is especially appealing about his experience is how he merged a separate direct and sales promotion agency into existing direct and digital agencies."