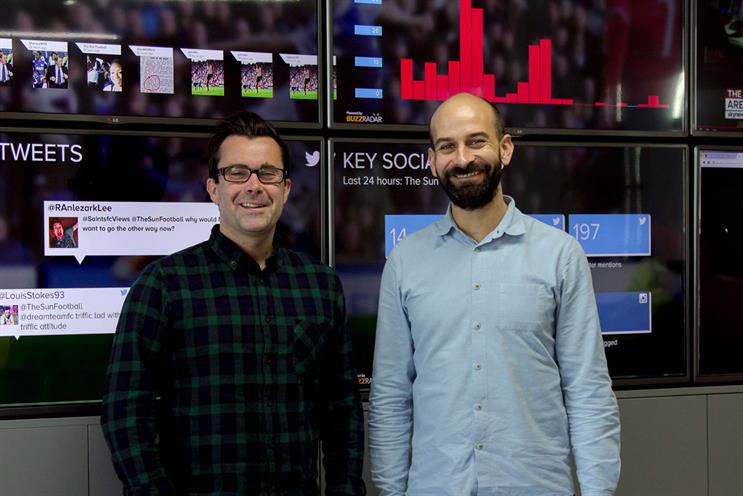 The new studio will consist of 25 content strategists, editors, writers, creatives and analysts and will be overseen by the UK content and social lead, Matt Redman.
The move is part of a wider restructure of the agency, which will focus on four key areas: digital transformation, integrated brand and campaign marketing, CRM loyalty and customer engagement, and content marketing.
The content studio will sit within the content marketing division and service clients which include United Airlines, Microsoft and News UK.
The agency has also created its own newsroom, where news feeds and customised social data visualisations run in real-time across a series of screens, allowing the business to track content performance and react swiftly to breaking news.
As part of the launch, Wunderman has hired San Sharma as its business and technology editor, where he will manage all tech and business writing and editing across Wunderman's client base.
He was a founding member of Enterprise Nation and has previously held senior roles at tech businesses including Index Ventures. He also presents the weekly Tech News TV show on London Live.
Preeti Moseman joins the content studio as a senior social creative. Prior to Wunderman, Moseman worked at Weller Media Agency and The Audience, where she led social media campaigns for brands and international musicians such as Dove, La Roux and LuvBug.
In addition, Wunderman has hired Stacey Neumann, who joins the agency as a strategist to focus on the GlaxoSmithKline account. She has previously worked at Innuendo Advertising as a digital manager and strategist, and at Omnicom Media Group as an account director at PHD.
Richard Dunn, the chief strategy officer at Wunderman UK, said: "Through his transformation our agency will be able to offer our clients a range of content solutions, from delivering 'always on' social content to long-form, medium and heavy episodic content that may well live beyond social, such as publications."