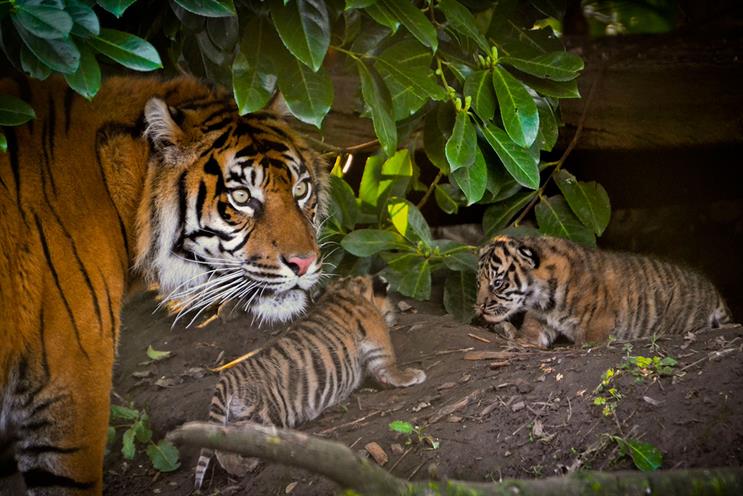 The WWF has been contacting UK agencies directly with a brief to help the non-governmental body protect one of the planet's most endangered species.
The brief follows national tiger surveys that showed the number of tigers in the wild was rising for the first time in more than a century. The census counted 3,890 tigers, which was up from 3,200 in 2010, according to the WWF.
The rise could be due to more thorough survey techniques, but many wildlife organisations reportedly believe it indicates a population increase. In 1900 there were more than 100,000 tigers in the world.
Wieden & Kennedy London has previously worked with the WWF and in 2015 created a suit of animal emojis on Twitter and asked for a donation each time someone used one in a message.
WWF did not respond to a request for comment.