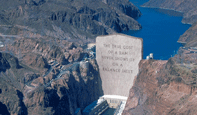 The charity has approached a number of undisclosed agencies with a view to holding a pitch, which will be handled through Agency Insight.
It is not known whether WWAV Rapp Collins, the incumbent on the direct marketing account, will repitch for the business.
The agency shares the account with sister company DDB London. In 2003, the agencies split the business following a shoot out against the incumbent Proximity and Saatchi & Saatchi.
The charity, which currently devotes the majority of its marketing spend to below-the-line activity, is looking for an agency with good direct response and digital marketing capabilities with a view to increasing its connection with consumers.
Last year, WWAV created a direct mail campaign for WWF, which focused on the plight of the polar bear. The targeted cash appeal was comprised of two mailers, the first of which highlighted the effects of global warming on the bears while the second focused on the species itself.
WWF declined to comment.