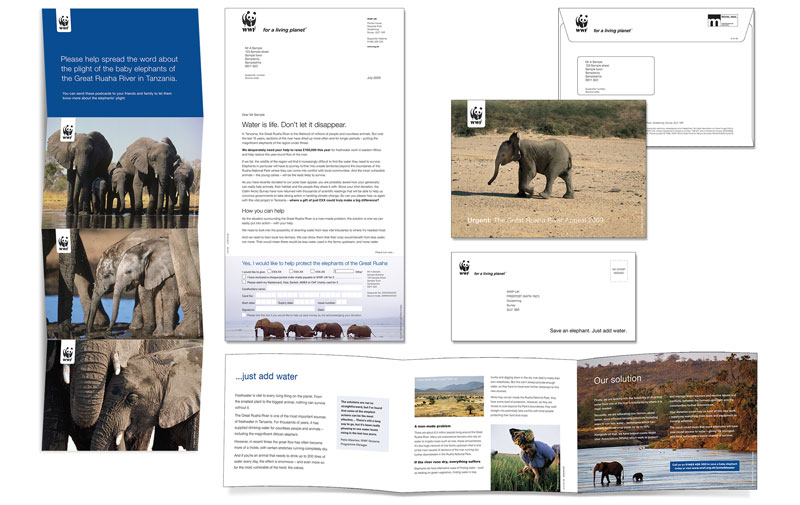 Kitcatt Nohr Alexander Shaw has created a DM campaign to encourage people to increase their support of WWF-UK and get more directly involved.
The 'Just Add Water' appeal aims to raise money for the preservation of the Ruaha River so that its wildlife inhabitants and local communities have a better chance of survival.

WWF-UK supporters are being urged to donate a one-off sum to raise money for the conservation of the river's water supply.