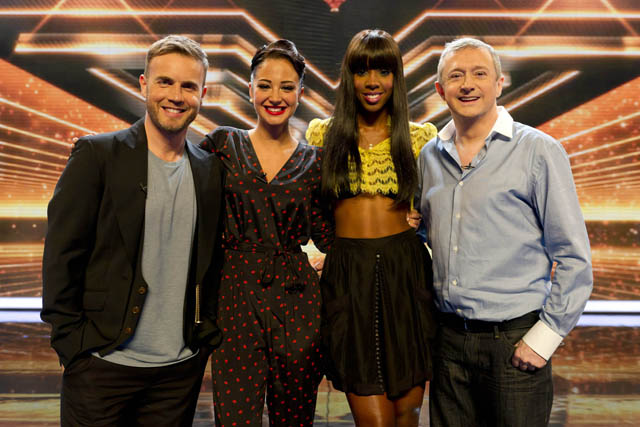 Cowell, Cole and fellow judge Dannii Minogue have been replaced by Take That star Gary Barlow, former Destiny's Child singer Kelly Rowland and N-Dubz performer Tulisa Contostavlos for the latest series, which begins this Saturday (20 August).
Media agency Carat suggests that audiences and ad revenues for the show could drop by as much as 10%, and estimates the cost of a 30-second spot in this year's series could drop from £165,000 to £154,000 for September.
However, according to Adrian English, head of broadcast at Carat, there is already rising interest in the revamped show, in particular with the presence of Barlow on the judging panel.
'While viewers may not tune in on week one without Cowell, word of mouth could quickly build audiences,' he added.
ITV's other Saturday-night stalwart, Britain's Got Talent, performed relatively poorly in its first show, drawing a peak audience of 10.9m – 1.3m down on last year's opening night.
The7stars founder Jenny Biggam said smart brands are adopting a 'wait-and-see approach' when it comes to ITV's 'golden goose': 'Advertisers are hamstrung by booking deadlines, but our advice would be not to commit too early.'
Yet Alan Brydon, head of trading at MPG Media Contacts, said that, regardless of audience fluctuations, the show would still deliver event TV for advertisers. 'It's a tan-gible asset, though that's not a reason to pay over the top for it,' he added.
A spokesman for ITV said: 'There is huge anticipation from both viewers and advertisers ahead of the return of The X Factor, and demand for advertising in the UK's biggest entertainment show remains as strong as ever.'