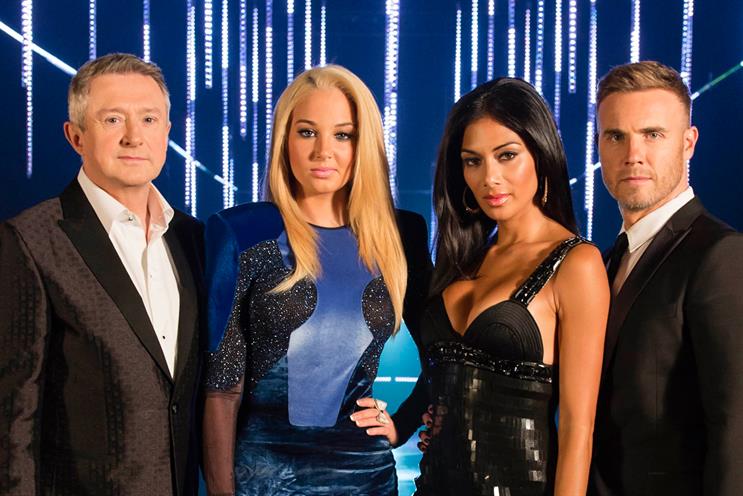 The final, aired across a pair of two-hour shows on 8-9 December, could bring in around £14 million in ad revenue for ITV. Athough this is below recent years, it remains the biggest show in ad revenue terms for the broadcaster.
While The X Factor audiences have been smaller this year, the series has remained popular with big brands advertising in the run-up to Christmas, including John Lewis, Morrisons, EE and Barclaycard.
Although the cost of spots will depend on where they sit in the break and what break they are in, as well as the terms of agency deals, ITV is understood to be asking for premiums of around 60 per cent on its usual rates.