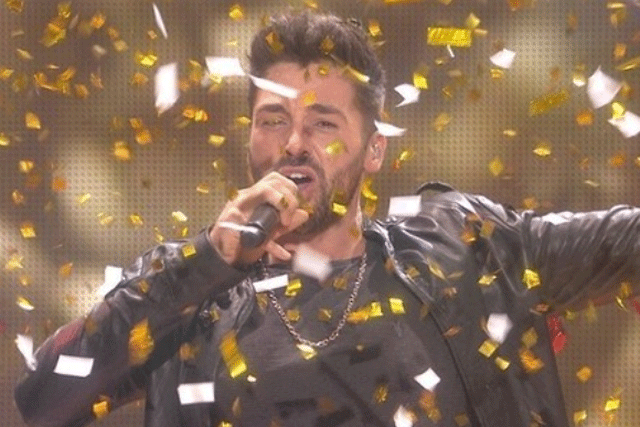 According to unofficial overnight figures, the ITV show attracted an average of 9.1 million viewers, a 34.5 per cent of audience share between 8pm and 10.05pm.
In 2013, the final show was watched by 11.9 million people at the five-minute peak, and averaged 9.6 million, a 37 per cent of total viewing.
Although the show was down both in terms of peak and average audience from last year's final, it did report a week-on-week increase, as last Sunday's show was watched by an average 8.3 million viewers.
The highest average and peak overnight audience for the series, however, was recorded by the series launch show, with a peak of 10.6 million viewers and an average of 9.3 million.
The X Factor brought back judges Simon Cowell and Cheryl Fernandez-Versini this year, and welcomed Melanie Brown, the former Spice Girl, to the line up. They joined long-time judge Louis Walsh.
Viewings for the semi final of Strictly Come Dancing, the BBC show, last night took an audience share of 38.3 per cent between 7.20pm and 8pm with average viewings of 9.6 million.
The BBC's Sports Personality of the Year 2014, which was shown between 8pm and 10.30pm – in direct competition to The X Factor results show – took a 23.8 per cent share of the total audience. It drew in 6 million viewers.
On Saturday night, The X Factor attracted 8.4 million viewers, and a 35.8 per cent share of the audience between 8.30pm and 10.35pm.
However the BBC's Strictly Come Dancing performed better once again, pulling in 9.8 million viewers on average, and a 42.4 per cent of audience share. The show aired between 6.50pm and 8.25pm.